5 Common Forms of Auto Accident Injuries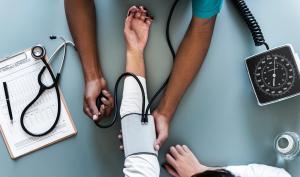 Being involved in a motor vehicle accident may not only cause a crucial amount of damage to the driver, but also to any persons involved. Even the most minor crash can cause significant damage affecting any passengers, bicyclist, or pedestrians in its path. There is a wide range of injuries a car crash is capable of generating. Motor vehicle accidents commonly result in irreversible damage such as broken bones, spinal injuries, head trauma or other wounds that require major surgeries or ongoing medical treatment. A Michigan Car Accident lawyer at Elia & Ponto can help you if you or a loved one was recently injured in a Auto accident in Michigan.
Most car accident injuries can be classified into a few general categories. Often time, car crashes are caused by lack of motor vehicle knowledge and reckless driving. You may have a personal injury case if a careless driver is the cause of your accident, which is why it is so important to understand the extent of any physical and mental harm caused to you. It is critical to understand the degree of your injuries not only for ones personal health, but also for the benefit of your personal injury case. A Michigan auto accident lawyer at Elia & Ponto can help guide you through how to file a Michigan auto accident claim.
HEAD INJURIES:
The brain is one of the most important and fragile parts of the human body, leading it to be the most common type of injury in any type of accident. Any blow to the head or violent shaking of the head and body can cause a brain injury or irreversible brain damage. A passenger involved in a vehicle crash can easily hit their head on the steering wheel, against a window, or any hard surface in a car at the time of impact. An impact as such most commonly results in a concussion. A concussion shakes the brain violently, which can cause anything from minor whiplash to internal bleeding, brain tearing, or severe bruising. Sometimes if the head suffers a physical blow, it can penetrate the skull causing severe bleeding with likely tissue damage, resulting in a penetration injury.
SPINAL INJURIES:
Spinal injuries are the second most common type of injury in a motor vehicle crash. Whiplash occurs when the head and neck are propelled forward while the body stays still, causing damage to muscles, ligaments, and tissues in the neck. Spinal fractures and herniated discs occur when the body is greatly impacted, compressed, or twisted severely. Spinal injuries often require surgery and ongoing medical treatment with the possibility of partial or full paralysis.
CHEST INJURIES:
Hard and sudden impacts to the chest can cause a large variety of internal damage. Impacts to the steering wheel and the chest being restricted by a seat belt can cause lung damage, broken ribs, and fractured sternums. While broken ribs tend to heal with minimal treatment, any of those injuries can be connected to the damage of internal organs requiring major or multiple surgeries.
CONTUSIONS:
A contusion is known as an injured capillary or blood vessels leaking blood under the skin. It may be very common, but is less serious then most car crash injuries. In rare cases these injuries can require surgery due to the large force of impact to certain body parts such as the brain and internal organs. But most cases result in painful damage to the bones, joints, skin, and muscles requiring time to heal.
BONE DAMAGE:
Due to unexpected impact in the tight space of a vehicle, broken bones are a very common injury for car accident victims. These types of collisions most commonly cause multiple different bone fractures such as compound, transverse, comminuted, avulsion and stress fractures. This type of trauma in a crash can sometimes lead to more serious internal damage as well as surgeries requiring bone replacement.
If you or a loved one was recently injured in a auto accident in Michigan, working with a Michigan auto accident lawyer may be one of the best decisions they could ever make. Our highly trained staff of paralegals and Michigan car accident attorneys are always ready and willing to assist you. A Michigan car accident lawyer at Elia & Ponto can help guide you through the process of how to file a Michigan auto accident claim if you or a loved one was recently injured in a car crash. No matter the severity of the injuries, you may still be able to file a claim and be compensated for your inconvenience.
Previous Post
How to Hire the Right Auto Accident Attorney in Michigan
Next Post
Finding the Best Auto Accident Attorney Near You