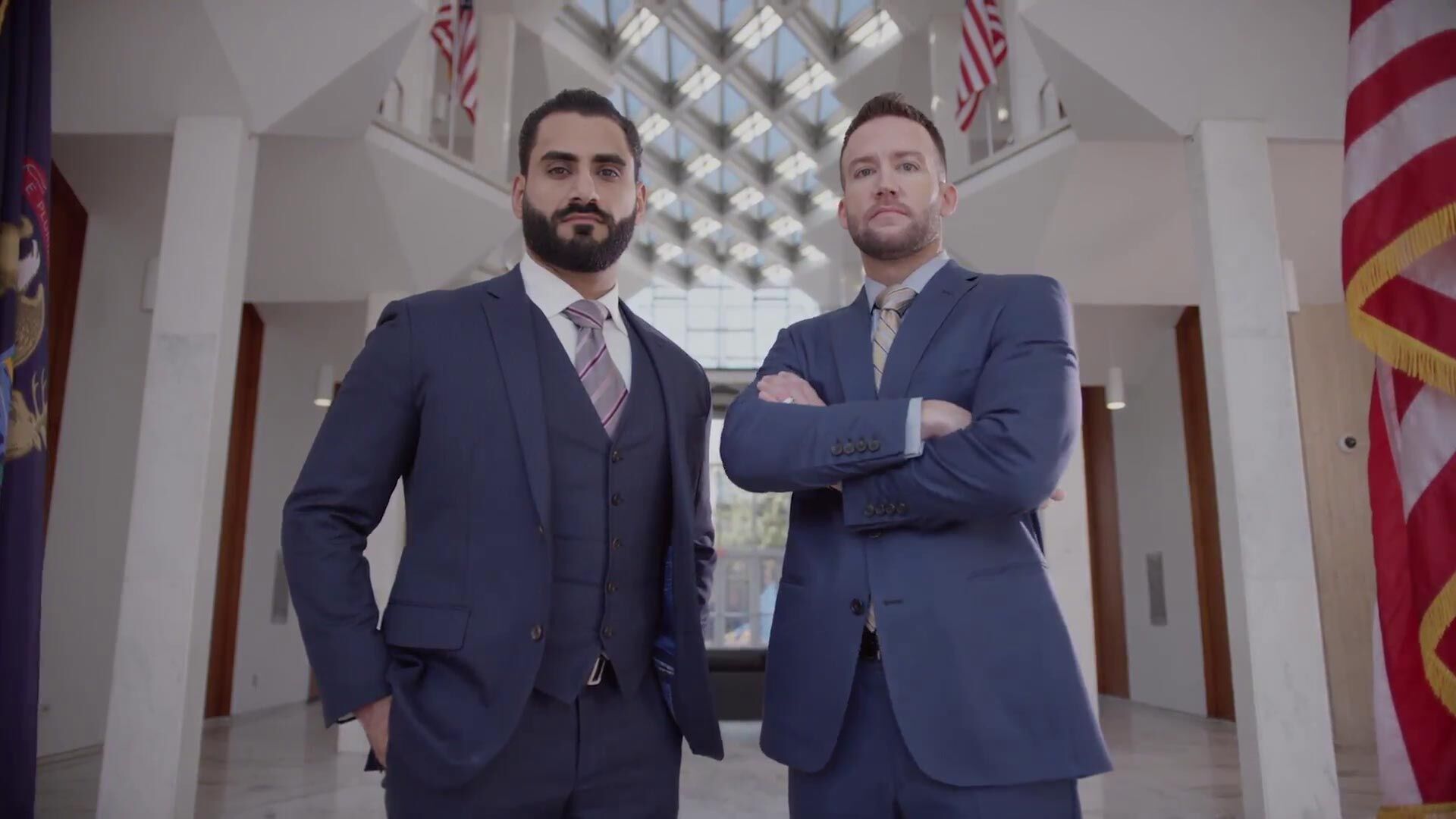 Elia & Ponto
Michigan Auto Accident Lawyers
One of Michigan's Leading Auto Accident Law Firms with Years of Experience Serving People in Metro Detroit and throughout Michigan. We Are Ready To Help You Now.
Contact Us
Our Attorneys

Elia & Ponto
Michigan Car Accident Lawyer
Michigan car accident lawyers at the law firm of Elia & Ponto have helped victims of Michigan auto accidents, Michigan truck accidents, and Michigan motorcycle accidents for years. The term Personal Injury refers to Injury of body and/or emotional distress caused due to the negligence of a third party. However, it excludes damage to property. So, if you've been the unfateful victim, a Michigan accident lawyer at our firm is just a call away and can also help you with Michigan no-fault benefits. An accident attorney at our firm can also help you file Michigan accident damage claims.
'Accidents' include car accidents, semi-truck accidents, motorcycle collisions, bicycle crashes, and pedestrian accidents. In a wider context, the phrase 'Personal injury' encapsulates Railroad accidents, Boating accidents, Animal attacks, Dog Bites, Premises Liability, and Apartment complex Slip and Fall. For more details, please speak with a Michigan Accident lawyer or Detroit Car Accident Lawyer at our firm right away.
Elia & Ponto Michigan Car Accident Lawyer
FAQ's about Michigan Car Accident Law
OUR TEAM
Meet Your Michigan Car Accident Lawyer
At Elia & Ponto your case will be handled by a top rated Michigan auto accident attorney, not a paralegal or law clerk. We offer a free, no obligation case review and we will represent you on a contingent fee basis.
Elia & Ponto
Why A Michigan Car Accident Lawyer Is Important
Automobile accidents are a frequent occurrence throughout the State of Michigan, and even more so in the Metro Area. Above all, either yourself or a loved one has been involved in an automobile accident in their lifetime. As a result of these accidents, it is common for serious injuries to occur as well.
Speaking with an Elia & Ponto auto accident Lawyer in Michigan or Detroit Car Accident Lawyer can dramatically improve your situation. The Law Firm of Elia & Ponto represents clients that have sustained injuries that include broken bones, traumatic brain injuries, back and neck injuries, knee injuries, shoulder injuries, lacerations, and all other serious injuries.
Current Michigan law requires three things before an injured person may be entitled to compensation for injuries sustained ("pain and suffering") in an automobile accident. First, the person seeking compensation must not be at fault for the accident.
An elite No-Fault car accident lawyer in Michigan will know this. Second, the injured person must sustain an injury that is "objectively manifested". In more simple terms, the person must sustain an injury that will show up on a medical diagnostic test (MRI, X-Ray, CAT Scan, EEG, etc.). Lastly, the injury must cause a "serious impairment". finally, the injured party's lifestyle must be affected; due to the accident and the injuries sustained for a period of time.
A person must take legal action within three years from the date of the accident; or they will not be able to pursue a claim for their "pain and suffering" against the at-fault driver. Failure to initiate a lawsuit within that three years may result in your claim being forever barred. An elite Car accident lawyer in Michigan at our firm can help you or a loved one with this.
Again, each individual's claim is different. If you were injured in an automobile accident, call the Law Firm of Elia & Ponto and speak with a No-Fault Car Accident lawyer in Michigan today!
From Our Blog
Latest Articles
WE ARE HERE TO FIGHT FOR YOU
Call Us Today
(855) 75-EPLAW
OR
HELPING WHERE IT COUNTS
Your Michigan Car Accident Lawyer
Each individual claim is inherently unique. An auto accident lawyer in Michigan at Elia & Ponto will recognize this. We will begin a thorough analysis of your situation; construct an effective plan of action; the very first time you speak with one of our skilled attorneys. Let a car accident lawyer in Michigan at our firm take care of you.
Dearborn
Flint
Mount Clemens
The Law Firm of Elia & Ponto
Average rating:
3 reviews
Jun 10, 2020
My car was totally damaged , I was badly injured, and I had no idea what I was supposed to do. Elia & Ponto walked me through every step of the process with confidence. I don't know how I would have dealt with such a complicated situation without them. My attorney Adam P. Ponto always took the time and energy to understand what I was going through physically and emotionally, and answer every question with care. I never felt as though my case was "out of my hands." At the end of the day, I was the one to make every decision along the way.
Mar 7, 2020
Elia & Ponto are awesome attorney. I appreciate the fact that he helped me understand what he was doing for me. He explained everything I needed to know and more. I would recommend them and Elia & Ponto Law Firm to anyone.
Jan 10, 2020
Everything was handled professionally and in a timely manner . Updated on regular basis about my case and consulted with to make decisions in my best interest. Very pleased with the results and thankful to the Elia & Ponto Law Firm.