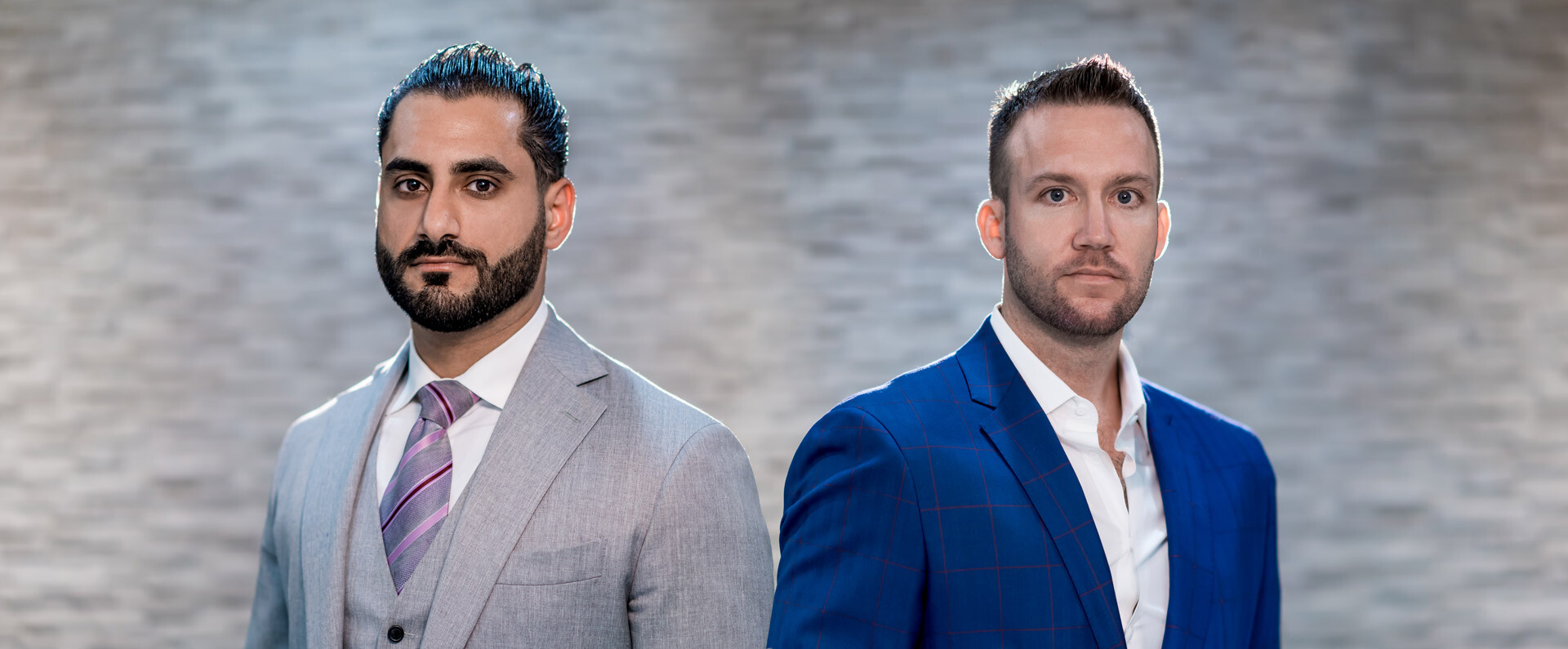 Michigan No Fault Benefits
The Elia & Ponto Law Firm
Elia & Ponto
Michigan No-Fault Benefits
Michigan is a "No-Fault" state when it comes to auto insurance. By law, this means that benefits are able to be collected regardless of how the accident occurred or in the event that there is no one to blame.  There are vital steps an individual must take to receive compensation for their injuries or damages.  Elia & Ponto Law specializes in collecting compensation for our clients. Our Michigan Car Accident Lawyers have obtained millions of dollars in benefits on behalf of our clients. We are more than suited to help you receive Michigan No-Fault benefits.
How to Receive Michigan No-Fault Benefits in 2019
Completion of a written application for benefits must be submitted to the proper insurance company within one year from the date of the accident in order to receive Michigan No-Fault Benefits. Failure to make a claim within one year from the date of the accident to the appropriate insurance company will result in forfeiture of a client's right to receive these benefits. We have an article about how to file a Michigan No-fault insurance claim.
Within one year of the date, the expenses were incurred (following the claim) reasonable proof of benefits must be sent to the proper insurance company. This can be a very confusing portion of the Michigan No-Fault laws, yet if a client fails to do so they face the inability to receive benefits.
Unless involved in an accident with a vehicle, the law specifically excludes motorcycles from no-fault insurance coverage in Michigan. Although there are far too many examples to provide, a free consultation can be provided to you for further information. For read more about Michigan No Fault Insurance click here.

PAIN & SUFFERING
Even if you are injured or involved in an accident that was not your fault, you may be eligible for compensation for your pain and suffering.  If the person or party that caused the crash does not have auto insurance or that party cannot be tracked, you may qualify for a Michigan uninsured motorist claim. Speak with one of our Michigan car accident attorneys today to help you understand Michigan No-Fault benefits.
OFF-WORK BENEFITS
In the event that you are no longer able work, fired from your job, or missed any time from work due to injuries you sustained from an auto accident, you are eligible to be paid 85% of what you earn before taxes, and off-work benefits are not considered taxable income. You are able to collect these benefits for a maximum of three years and up to $5,541.00 a month. 
HOUSEHOLD HELP
If you are injured in a Michigan auto accident, you are eligible to receive $20 per day (limited to $620 a month) for family services and the services provided to you by any other person. These are also known as replacement services. A few examples of these services include housecleaning, laundry, cooking, washing dishes, grocery shopping, childcare, trash removal, lawn care, and driving.
PERSONAL CARE
You are eligible to make a claim for personal care expenses that occur at your residence by anyone (This includes another family member). These forms of services are referred to as attendant care and paid per hour basics, up to $30.00 per hour (paid monthly). An Elia & Ponto lawyer is able to assist you in filing a case for attendant care advantages. This includes assistance with daily tasks that include dressing, bathing, and various other forms of private care or even supervision. The insurance provider may additionally pay. 
MILEAGE MONEY
In most cases, an insurance company will compensate you for medical mileage under Michigan's No-Fault law. This means the miles you travel for your treatment or consultations for accident-related injuries will be reimbursed to you. In most circumstances, the insurance company will pay for your transportation as well if do not have a vehicle or you are unable to drive.
HOME / VEHICLE MODIFICATIONS
Home modifications are changes made to your living space to accommodate your accident-related physical or operational restrictions during the recovery phase after the injuries. Vehicle modifications are modifications to your car, truck, or van that accommodate accident-related physical or functional constraints, allowing you to drive your vehicle and regain independence. In some cases, modifications are not enough, and your limitations must be accommodated only by purchasing a new vehicle or building a new home that is specifically modified to meet your specific needs.
FAMILY BENEFITS
In the event that a loved one has passed away due to an auto accident, the family of the individual who has passed away is entitled to compensation for financial support and services which the deceased would have performed. These types of benefits are commonly referred to as the survivor's loss benefits. In Michigan, No-Fault Auto law covers funeral service expenses of a minimum of $1,750 and maximum around $5,000.
PAID MEDICAL
In Michigan, Medical expenses and treatment care are paid for throughout the life of the injured and are unlimited.
A few typical examples of medical expenses can include Hospital trips and bills, visits to the Doctors office, Prescription bills, Medical equipment, Surgical care, Physical therapy, Chiropractic care, Massage therapy, Medical testing, e.g., MRIs, X-Rays, CAT scans, and Homecare. We can help you file a Michigan No-Fault benefits application.
Meet Our Attorneys
Our Team
WE ARE HERE TO FIGHT FOR YOU
Call Us Today
(855) 75-EPLAW
OR