PLPD Insurance Coverage for Auto Owners in Michigan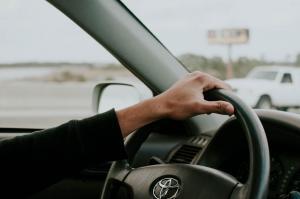 PLPD Insurance Coverage for Auto Owners in Michigan is a complex topic to understand. There are so many auto insurance policies out there that so many people are lost trying to figure which coverage to buy for their car. Furthermore, the language in these policies is so mind-boggling that it ends up confusing them. The last thing anyone wants is to be in an auto accident in Michigan without an insurance coverage. Well, we are going to take a look at PLPD auto insurance and see what it covers and what you get out of it as an auto owner in Michigan. A Michigan Car accident lawyer at Elia & Ponto can help you if you or a loved one is involved in a car accident.
What is PLPD?
PLPD is the acronym for Personal Liability and Property Damage. This insurance coverage is common throughout the country but it differs from state to state. Basically, it means that the insurance policy includes just the kinds of coverages that are required by law. On the other hand, if someone has 'basic PLPD', it means that they do not have collision coverage and other times, comprehensive coverage. PLDP is a requirement by law to all motor vehicles on the road in nearly every state, Michigan included. Let's take a look at some of the coverages.
1.Liability coverage
For an auto owner in Michigan, the least that their Liability Coverage should cover is $20,000 for one individual and $40,000 for an accident. Even so, it is advised you carry a minimum of $250,000 for a single person and at least $500,000 for an accident. The good thing is the difference between this and the aforementioned coverage is just a few bucks. A Michigan Car accident attorney at Elia & Ponto can explain this to you for better clarification.
2.Property damage coverage
In the state of Michigan, $10,000 is the least amount that one must carry for Property Damage. Nevertheless, we advise you to carry at least a minimum of $100,000. Why is this? Well for one, the Property Damage coverage only comes to play when you are in an out-of-state accident. So if you accrue $20,000 in damages to the victim's car and your property damage coverage only carries $10,000, you will have to foot the remaining vehicle damage cost from your wallet.
3.Property protection insurance
In Michigan, you are expected by law to take up Property Protection Insurance (PPI). This insurance covers all damage to property such as buildings and to any other non-vehicular property, except parked cars. In Michigan, parked cars are under property and are not considered as motor vehicles. In Michigan, the PPI coverage stands at $1 million.
4.Personal Injury Protection coverage
Another coverage required by law in Michigan is the Personal Injury Protection (PIP). This coverage is what defines the No-Fault coverage as it pays for one's medical expenses, loss in wages and any other expenses that may arise from you being in an auto related crash and getting injured. Let's see what one stands to benefit from with the PIP coverage in depth:
Medical expenses: According to the Michigan no-fault law, you will receive reimbursement for all the medical expenses that arise from personal injuries occured from the auto accident. However, the benefits depend on the kind of insurance coverage. For example, the benefits may be coordinated, which cover the expenses not met by one's basic health insurance, or they may be full benefits, which cover all the incurred medical expenses, regardless of whether they are paid by your health insurance provider.
Medical mileage: The Michigan no-fault act also allows for the payment of all the transportation expenses such as the mileage expenses when going to and from the doctors' offices, hospitals or rehabilitation clinics, or any fares you accrued if you are unable to drive. For that reason, it is important to keep a record of all the mileage expenses and hand them to the insurance company together with other medical bills.
Wage Loss: This clause in Michigan's no-fault law reimburses you with 85% of the wages that you lose following your injuries, in accordance to the statutory monthly maximum and that gets adjusted each year. Additionally, wage loss is paid for three years from occurrence of the accident.
Household Services: In this provision, you receive up to $20 every day to cater for services that you normally did for yourself, but now have to hire someone else to do as you are unable to do them following auto accident injuries.
Attendant care: These benefits are also referred to as nursing services and refer to 'activities of daily living,' such as bathing, dressing, other grooming activities among others. This compensation is entitled to legal guardians or family members that perform these attendant care services.
Now that we have seen the mandatory auto insurance coverages. Let us take a look at some optional coverages:
Collision and comprehensive: These cover fire, vandalism and theft. They are not mandatory according to Michigan law. They are optional. Still, if you took up a loan to buy the car and you are not done making payments, the finance company may have require you to purchase collision and comprehensive coverage so as to protect the car.
Mini tort: This coverage is also optional and covers limited property damage. For auto owners with this coverage, their insurance companies foot up to $1,000 for damages to the victim's vehicle if you are at fault for the damage and if the damages are not covered by the victim's insurance policy.
In conclusion, when you buy PLPD coverage in the state of Michigan, it means you are covered with liability, have coverage for property damage when in out-of-state accidents, PPI when in in-state accidents as well as No-Fault PIP. What it doesn't cover is collision coverage or comprehensive coverage.
Of course with being in an auto accident in Michigan, there are many complications that can arise and you might find yourself in a difficult situation. This calls for seeking the services of the right Michigan auto accident lawyer. At Elia & Ponto, we are ready to help you today!
Finding the Best Auto Accident Attorney Near You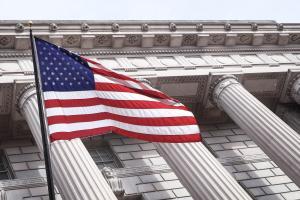 Finding the best auto accident attorney near you can be a difficult task. Summer activities are unfortunately neglected by the busy roads that increase the risk of accidents. It is essential for you or a loved one who is injured in a car or motorcycle accident or has been hurt while walking or riding a bicycle to look for experienced Michigan car accident attorneys near you that are able to help you receive the compensation you deserve.
Michiganders tend to do most of their traveling in the month of August. Going boating and fishing, taking on exciting motorcycle rides, sending their children off to college, and taking late vacations are all ways to spend your last month of the summer.  
Teens at high risk of accidents during the summer
Teens and young adults are occupied with their friends spending time late at night during their summer vacations. Summer breaks for teens and college student unfortunately involves a potentially fatal combination of partying, drinking, and at-night driving.      
The likelihood of drivers ages 16-20 dying in a car accident are 17 times more likely when they have a blood alcohol concentration of .08% than when they haven't been drinking at all, as data shown by the Centers for disease Control (CDC). Drivers under 21 years old have a zero-tolerance policy and are considered immature and reckless when it comes to controlling their alcohol intake. Teens are at a much greater risk of crashing from being under the influence than adult drivers are.     
Parents are advised to talk with their young adults about the dangers of drinking and driving. Parents should also encourage them to appoint designated divers, call an adult, or get a ride service if under the influence as driving under the influence can become a very serious and dangerous consequence.  
Finding someone experienced to represent you
If you are harmed or injured, it is important for you to find a skillful Michigan car accident lawyer as soon as possible. When witnesses are questioned closer to the date of the accident stronger evidence will be gathered which will put your case at a greater chance of winning. Tips to help you find the best Michigan auto accident attorney are listed below.
Understanding Michigan's No-Fault Insurance Law
Michigan's no-fault insurance law is complicated, but a Michigan Car accident attorney can help you and your loved ones understand the possible outcomes with your unique claim. The rules of the no-fault law are different for motorcycles than for vehicles like cars and trucks. Therefore, it is very important to invest in an attorney who knows Michigan no-fault law thoroughly and someone who works with multiple accident cases.
Choosing a law firm with winning history and good reputation
Look for law firms with winning accident claims and choose the right experienced Michigan auto accident lawyer from there.  A lawyer with high expertise in accident claims will have no problem with filing the right documents needed. Seasoned professionals are also ideal to have when being represented as the injured party.
Finding a trusted accident lawyer for you and your family
Accidents are devastating especially if they are the reason behind severe injury and fatalities. Invest in an attorney who has your best interest and completely understands your personal situation. Keen legal expertise and compassion are two of the best features a lawyer can have when dealing with your case.
The law can be tricky and sometimes even complicated but finding the right Michigan auto accident lawyer for your case is quick and easy.  Speak with an attorney at Elia & Ponto today!
5 Common Forms of Auto Accident Injuries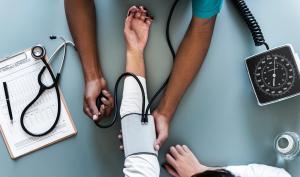 Being involved in a motor vehicle accident may not only cause a crucial amount of damage to the driver, but also to any persons involved. Even the most minor crash can cause significant damage affecting any passengers, bicyclist, or pedestrians in its path. There is a wide range of injuries a car crash is capable of generating. Motor vehicle accidents commonly result in irreversible damage such as broken bones, spinal injuries, head trauma or other wounds that require major surgeries or ongoing medical treatment. A Michigan Car Accident lawyer at Elia & Ponto can help you if you or a loved one was recently injured in a Auto accident in Michigan. 
Most car accident injuries can be classified into a few general categories. Often time, car crashes are caused by lack of motor vehicle knowledge and reckless driving. You may have a personal injury case if a careless driver is the cause of your accident, which is why it is so important to understand the extent of any physical and mental harm caused to you. It is critical to understand the degree of your injuries not only for ones personal health, but also for the benefit of your personal injury case. A Michigan auto accident lawyer at Elia & Ponto can help guide you through how to file a Michigan auto accident claim.
HEAD INJURIES:
The brain is one of the most important and fragile parts of the human body, leading it to be the most common type of injury in any type of accident. Any blow to the head or violent shaking of the head and body can cause a brain injury or irreversible brain damage. A passenger involved in a vehicle crash can easily hit their head on the steering wheel, against a window, or any hard surface in a car at the time of impact. An impact as such most commonly results in a concussion. A concussion shakes the brain violently, which can cause anything from minor whiplash to internal bleeding, brain tearing, or severe bruising. Sometimes if the head suffers a physical blow, it can penetrate the skull causing severe bleeding with likely tissue damage, resulting in a penetration injury.
SPINAL INJURIES:
Spinal injuries are the second most common type of injury in a motor vehicle crash. Whiplash occurs when the head and neck are propelled forward while the body stays still, causing damage to muscles, ligaments, and tissues in the neck. Spinal fractures and herniated discs occur when the body is greatly impacted, compressed, or twisted severely. Spinal injuries often require surgery and ongoing medical treatment with the possibility of partial or full paralysis.
CHEST INJURIES:
Hard and sudden impacts to the chest can cause a large variety of internal damage. Impacts to the steering wheel and the chest being restricted by a seat belt can cause lung damage, broken ribs, and fractured sternums. While broken ribs tend to heal with minimal treatment, any of those injuries can be connected to the damage of internal organs requiring major or multiple surgeries.
CONTUSIONS:
A contusion is known as an injured capillary or blood vessels leaking blood under the skin. It may be very common, but is less serious then most car crash injuries. In rare cases these injuries can require surgery due to the large force of impact to certain body parts such as the brain and internal organs. But most cases result in painful damage to the bones, joints, skin, and muscles requiring time to heal.
BONE DAMAGE:
Due to unexpected impact in the tight space of a vehicle, broken bones are a very common injury for car accident victims. These types of collisions most commonly cause multiple different bone fractures such as compound, transverse, comminuted, avulsion and stress fractures. This type of trauma in a crash can sometimes lead to more serious internal damage as well as surgeries requiring bone replacement.
If you or a loved one was recently injured in a auto accident in Michigan, working with a Michigan auto accident lawyer may be one of the best decisions they could ever make. Our highly trained staff of paralegals and Michigan car accident attorneys are always ready and willing to assist you. A Michigan car accident lawyer at Elia & Ponto can help guide you through the process of how to file a Michigan auto accident claim if you or a loved one was recently injured in a car crash. No matter the severity of the injuries, you may still be able to file a claim and be compensated for your inconvenience.