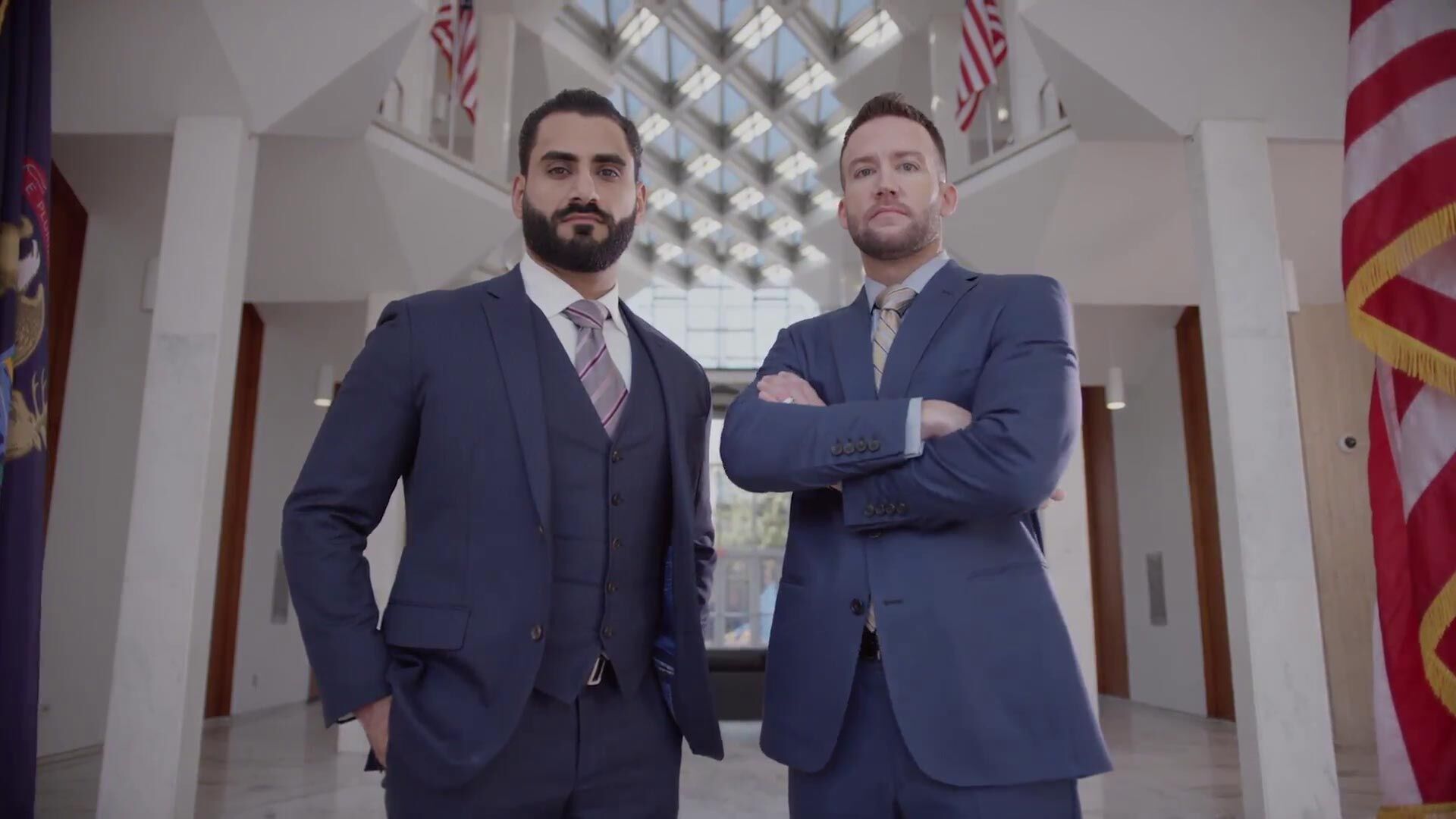 Elia & Ponto
Michigan Auto Accident Lawyers
One of Michigan's Leading Auto Accident Law Firms with Years of Experience Serving People in Metro Detroit and throughout Michigan. We Are Ready To Help You Now.
Contact Us
Our Attorneys

Dedicated To Serving You
The Elia & Ponto Law Firm
WHY CHOOSE ELIA & PONTO
3 Reasons Why
Our experienced attorneys will evaluate your individual situation to see if you have a case. Contact us immediately so that we can learn more about your situation to see how we can help you.
We work hard to get you every dollar you deserve for your case. Our attorneys have years of experience and know how to handle the insurance companies to fight for your rights.
Every claim is different, but more importantly, every client is unique. At The Law Firm of Elia & Ponto, our clients are not forced to become another number in a long line of clients.
ABOUT US
Who We Are
At The Law Firm of Elia & Ponto we understand and appreciate that when potential clients contact our office, they are often looking for more than a monetary recovery. Many times, our clients are looking for help in recovering from the injuries they sustained as a result of someone else's negligence. We have realized over the years that most clients are unaware of the medical benefits they may be entitled to the moment they are in an automobile accident, or that in certain circumstances, a business or other private property may have insurance covering medical treatment related to the injuries sustained in the accident. A Michigan Auto Accident lawyer must be dedicated to your case. That's why here at the Michigan Auto Accident law firm of Elia & Ponto we treat every client like family. Contact a Elia & Ponto Auto Accident Lawyer today!
OUR TEAM
Meet Our Attorneys
At Elia & Ponto your case will be handled by a top rated attorney, not a paralegal or law clerk. We offer a free, no obligation case review and we will represent you on a contingent fee basis.
The Elia & Ponto Law Firm
Latest Blog
HELPING WHERE IT COUNTS
Areas Served
Each individual claim is inherently unique. The Michigan Auto Accident Lawyers at Elia & Ponto recognize this. We will begin a thorough analysis of your situation and construct an effective plan of action the very first time you speak with one of our skilled attorneys. All of our attorneys are 100% dedicated to providing you with the best possible opportunity for maximum compensation for your case.
Detroit
Grand Rapids
Warren
Dearborn
Flint
Mount Clemens
Sterling Heights
Lansing
Ann Arbor