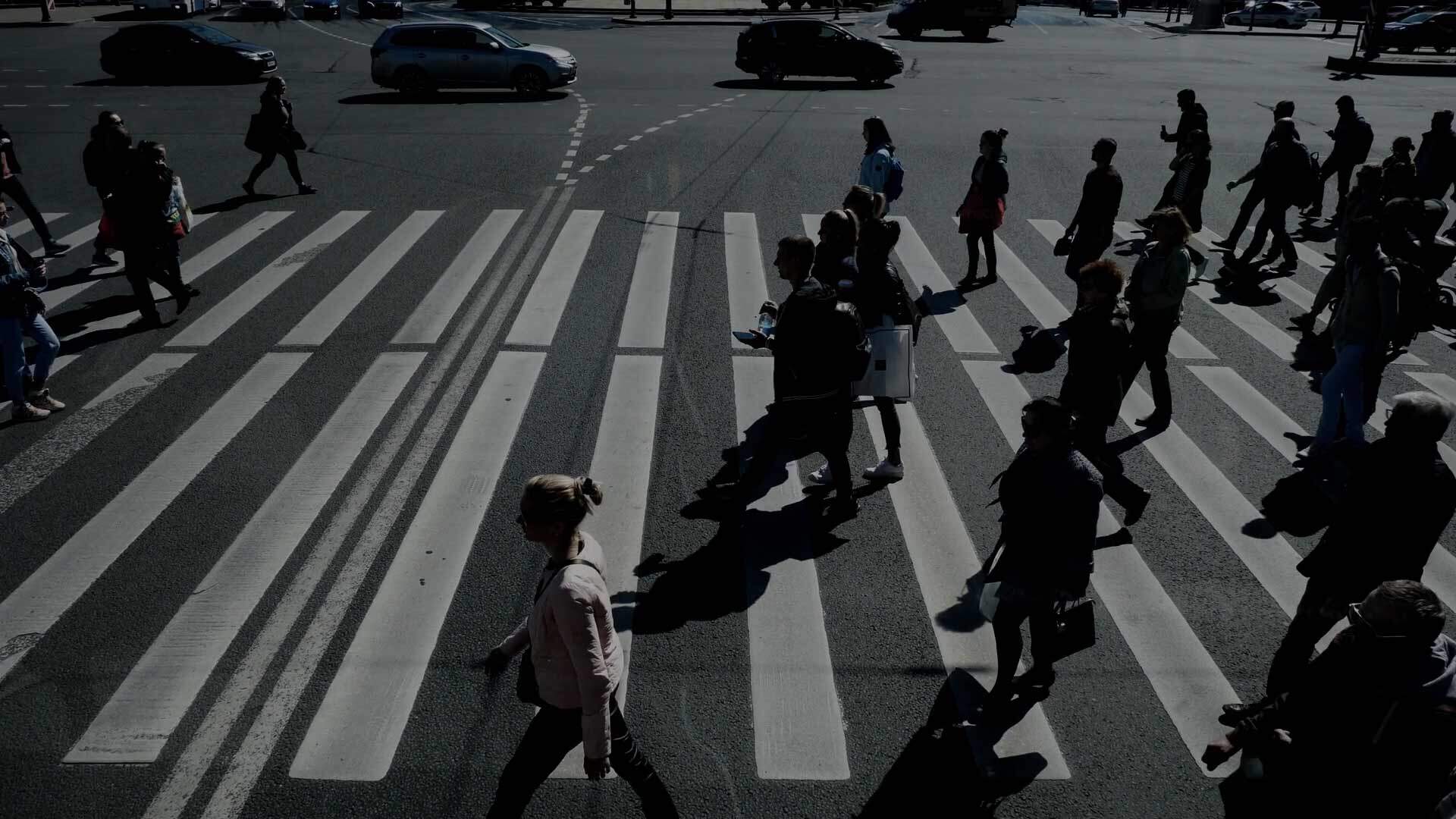 Elia & Ponto
Pedestrian Accident Lawyers
One of Michigan's Leading Auto Accident Law Firms with Years of Experience Serving People in Metro Detroit and throughout Michigan. We Are Ready To Help You Now.
Contact Us
Our Attorneys
Michigan Pedestrian Accident Lawyer
All vehicles must give the right-of-way to pedestrians within a pedestrian crossing that is on the same side of the road as the automobile; or when a pedestrian is approaching closely enough from the opposite direction of the roadway to be in danger. Michigan pedestrians should not leave the curb suddenly and enter a pedestrian crossing into the path of a vehicle that is so close the car is unable to yield. Pedestrians must give the right-of-way to vehicles when crossing outside of a marked pedestrian crossing at an intersection. If you are a pedestrian hit by a car in Michigan, speak with a Michigan pedestrian accident lawyer at our firm. We have some of the best Michigan car accident lawyers in the state.
If you have been wounded in a pedestrian accident in Michigan, feel free to contact us. Our Michigan pedestrian accident attorneys will be happy to address each one of your questions as well as aid you if you have been injured in a Michigan pedestrian accident.
Michigan Vehicle Codes Referring To Pedestrians
Traffic Signals – Michigan Pedestrians and drivers are both required to be well aware of and follow traffic control signals. Red and yellow arrow indicators, crosswalk signs, pavement markings, and other traffic signals give safe methods of traffic flow for both drivers and pedestrians. Always be aware of designated pedestrian crossing areas to avoid hitting a pedestrian in Michigan.
School Zones – School zones are an especially busy area for pedestrians and drivers should be aware of marked school speed areas and times of operation. Drivers and pedestrians must follow all electronic signals as well as those from crossing guard personnel. Drivers should pay special attention when approaching school areas, even when normal school is suspended or dismissed. After-school and summer programs are numerous, and pedestrians can still be present. Getting into a pedestrian accident in a school zone is horrible. You should avoid Michigan school pedestrian accidents at all costs.
Pedestrians Prohibited – Pedestrian traffic is prohibited explicitly on specific highways and limited access highways. Such roadways contain large volumes of high-speed traffic and are unsuitable for pedestrians. Only emergency pedestrian traffic is allowed, like a case of vehicular breakdown or accident.
Emergency Workers – Special codes protect emergency workers, solid waste collection personnel, utility service personnel, and road maintenance personnel along the roadways. When workers and their vehicles are present, drivers should exercise extra caution regarding speed and vigilance. Stiff penalties can be imposed on drivers who ignore workers along the roadside because of their vulnerability to injury.
Get In Touch With A Michigan Pedestrian Accident Attorney
Elia & Ponto Michigan Pedestrian Accident Lawyer
Michigan Pedestrian Traffic Law FAQ's
Why You Need A Michigan Pedestrian Accident Lawyer
Michigan Pedestrian Accident FAQ's
Being a responsible and vigilant driver is in important. There are various amounts of distractions that can get in the way of being a good driver. Wildlife, text messages, phone calls, music, and Michigan wildlife are just a few to name. It is essential to anyone traveling Michigan roads to be vigilant of pedestrians crossing the road and to minimize distractions. The NHTSA reports that roughly 75,000 pedestrian accidents occur throughout our country every year. This leads to over 4,000 pedestrian accident deaths annually. To make things even more realistic, it is predicted that every other hour a pedestrian will lose his or her life due to an accident, and every seven minutes a is pedestrian injured.
In Michigan, it is required that pedestrians should make full use of a sidewalk if one is available. Michigan auto law also requires that if there is no available sidewalk, pedestrians that are walking or running, should utilize the very edge of the street and should be moving against the flow of or facing oncoming traffic. That way both parties, the pedestrian, and the traffic can be fully aware of each other.
Some of the most dangerous Michigan pedestrian accidents occur when a vehicle hits a pedestrian someone who is either crossing the road or walking or running in it. There has been an alarming rise in pedestrian accident fatalities in recent years. The Governors Highway Safety Association reports that the amount of pedestrians that lost their lives in traffic jumped almost 11% in the year 2016. This means to almost 6,000 pedestrians, the largest increase in a single year in our countries history for pedestrian fatalities. A few known reasons behind this spike are:
Drivers speeding

Drunk Driving

People who are distracted while driving

Distracted pedestrians (cell phone use is a large cause of this).

There are more people driving in general

More pedestrians are running or walking through traffic
Michigan pedestrian accidents typically occur when cars, trucks, motorcycles or other vehicles strike a pedestrian. Statistics show that roughly 25 percent of accidents involving pedestrians are caused by people tripping over cracked pavement or uneven cement on sidewalks. The law in Michigan requires that municipalities ensure that sidewalks in their areas reasonably well kept and in safe condition for use. Pedestrians that are wounded as a result of defective sidewalk conditions may be entitled to file a claim against the agency who is responsible for maintaining and repairing the sidewalk that you or a loved one was injured on. Speak with a Michigan pedestrian accident lawyer at our firm today! We will always have a Michigan car accident lawyer ready to help you!
Meet Our Michigan Pedestrian Accident Attorneys
Our Team
WE ARE HERE TO FIGHT FOR YOU
Call Us Today
(855) 75-EPLAW
OR