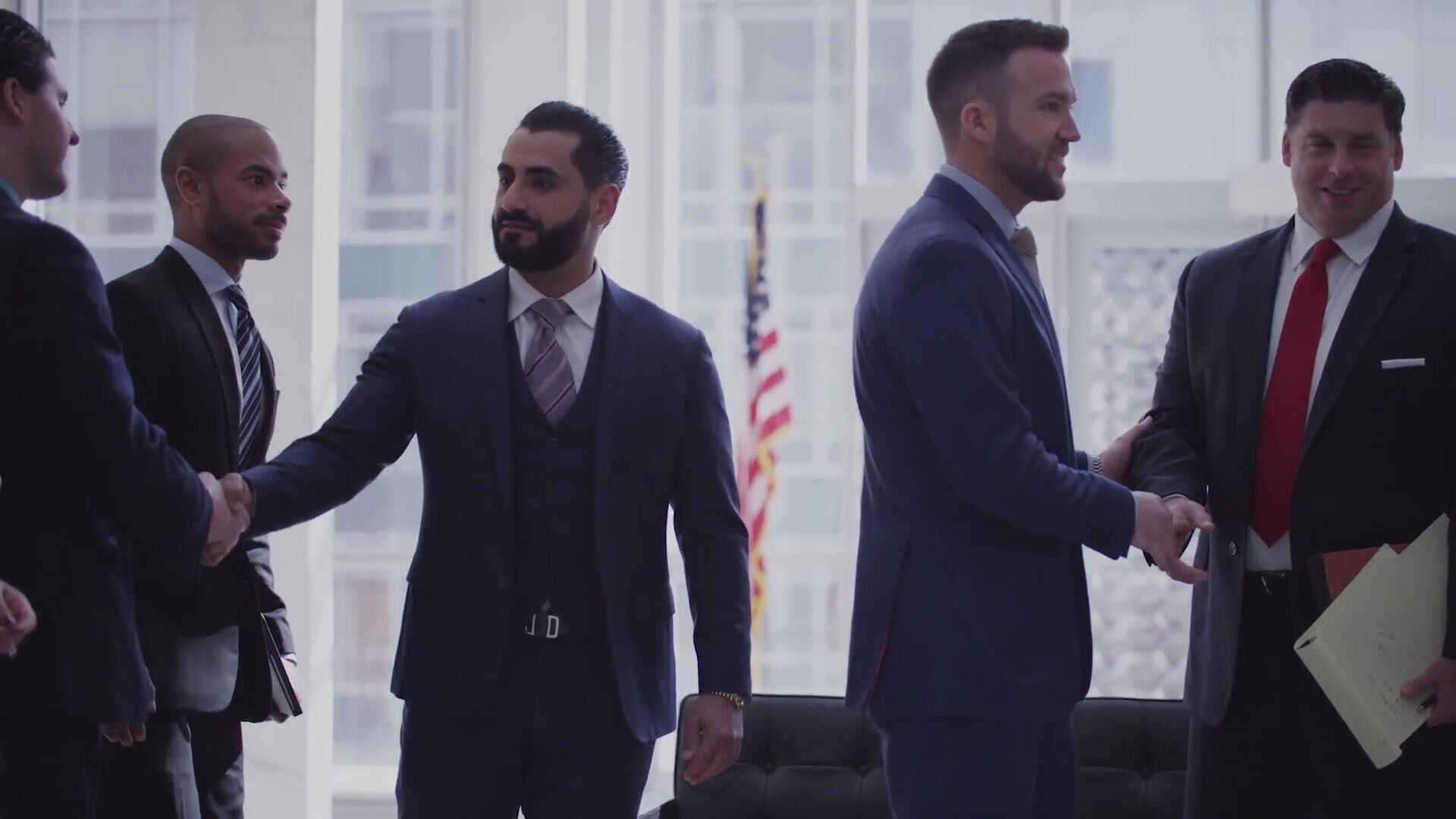 Elia & Ponto
Lansing Car Accident Lawyer
One of Lansing's Leading Auto Accident Law Firms with Years of Experience Serving People in Metro Detroit and throughout Lansing. We Are Ready To Help You Now.
Contact Us
Our Attorneys
Elia & Ponto
Lansing Car Accident Lawyer
Working with a Lansing car accident lawyer at Elia & Ponto can truly be a life-changing experience. Auto accidents are unexpected, life-changing events – and realistically, nothing can prepare you for one. Hardships such as physical injuries, financial burdens, mounting medical bills, and loss of wages can occur in the wake of a crash. Although can be a challenging and difficult time, it should not be further complicated by the claims process and ensuring that you receive the compensation not only needed to make a full recover – but what is also deserved.
A Lansing Car Accident Lawyer at the law firm of Elia & Ponto is able to assist victims of auto accidents, truck accidents, and motorcycle accidents. These forms of accidents can be traumatizing and really take a toll on victims emotionally as well as financially. A Lansing Auto Accident Lawyer at our firm is just a call away.
The term "accidents" includes crashes involving cars, semi-trucks, motorcycle collisions, bicycle crashes, and foot accidents. In a broader context, the phrase "personal injury" includes injuries resulting from animal attacks, apartment complex slip-and-fall, boating accidents, dog bites, premises liability, and railroad accidents. Please speak to a Lansing car accident lawyer at our firm immediately for more details.
Elia & Ponto Lansing Car Accident Lawyer
Dangerous Roads and Intersections in Lansing
In a car accident, even the most cautious drivers can be involved. Some factors, however, tend to increase the chances of an accident and may make a particular highway or intersection more dangerous than others. Some of the following are:
environment (rain, ice, snow)

entrance/exit ramps & merging traffic

lane markings

obstructed or limited view (foliage, etc.)

obstruction or debris on the road

roadway construction (narrow lanes, ongoing construction projects, sharp turns, shoulder drop off, etc.)

shifting traffic patterns

time of day

uneven surfaces, including potholes
Although car accidents happen everywhere, Lansing has some of the state's most dangerous roads and intersections – some of the worst offenders are along the I-496 and US-127 corridors. Additionally, the behavior of a driver can also heavily contribute to the likelihood of an auto accident. To reduce accident, injury, and fatality rates drivers should be aware of the state driving laws, dangerous roads, and consequences of risky driving behaviors. If you or a loved one was recently injured in an auto accident, speak with a lansing car accident lawyer at our firm today!
OUR TEAM
Meet Our Lansing Auto Accident Attorneys
At Elia & Ponto, your case will be handled by a top-rated Lansing car accident lawyer, not a paralegal or law clerk. We offer a free, no obligation case review and will represent you on a contingent fee basis.
Elia & Ponto
Lansing Car Accident Lawyer
Unfortunately, auto accidents in Lansing, and other cities throughout the state, are frequent – which commonly can result in some sort of injury. It is also extremely common for you or a loved one to be involved in an auto accident at some point in their life.
Speaking to a Lansing auto accident lawyer from Elia & Ponto can dramatically improve your situation. The Elia & Ponto Law Firm has represented clients with injuries that include broken or fractured bones, traumatic brain injuries (TBI), injuries to the back and neck, knee injuries, shoulder injuries, lacerations, and all other serious injuries.
State law requires three things prior to an injured person's entitlement to compensation for the injuries sustained from an automobile accident – also referred to as "pain and suffering". First, there must be no fault with the person seeking compensation for the accident.
This should be known by a qualified and skilled Lansing car accident lawyer. Secondly, the injured person must sustain an "objectively manifested" injury. In simpler terms, the person must sustain an injury that will appear on a medical diagnostic test – including MRI, X-Ray, CAT Scan, EEG, etc. Lastly, the injury must result in a "serious impairment," which typically results in an impact on one's lifestyle due to injuries sustained in an accident.
Legal action by the victim must be taken within three years of the accident date or they will not be able to pursue a claim against the at-fault driver for their "pain and suffering". In the absence of a lawsuit within three years, the claim may be barred forever. For this process, an experience Lansing auto accident lawyer will be available to help you or a loved one.
Once again, the claim of each individual is completely different. If you have been injured in a car accident, call the Elia & Ponto law firm and talk to a Lansing car accident lawyer today!
WE ARE HERE TO FIGHT FOR YOU
Call Us Today
(855) 75-EPLAW
OR
HELPING WHERE IT COUNTS
Your Lansing Car Accident Lawyer
At Elia & Ponto, our automobile accident attorneys recognize that each client's claim is inherently unique. That is why we are going to start a thorough analysis of your situation and construct an effective action plan – all beginning the moment you speak with one of our skilled and qualified lawyers. Let a Lansing car accident lawyer take care of you. Contact us today!
Detroit
Grand Rapids
Warren
Dearborn
Flint
Mount Clemens
Sterling Heights
Lansing
Ann Arbor
Jun 10, 2020
My car was totally damaged , I was badly injured, and I had no idea what I was supposed to do. Elia & Ponto walked me through every step of the process with confidence. I don't know how I would have dealt with such a complicated situation without them. My attorney Adam P. Ponto always took the time and energy to understand what I was going through physically and emotionally, and answer every question with care. I never felt as though my case was "out of my hands." At the end of the day, I was the one to make every decision along the way.
Jun 7, 2020
You just did a very good job, beyond what I expected. Thank you.
Jun 7, 2020
GREAT - we recommend you to anyone who needs legal help. Thanks a lot. I feel that you did an excellent job bringing the case to a great conclusion - A job well done.
Jun 7, 2020
Excellent! Totally satisfied. A good firm to deal with!
Jun 7, 2020
You all worked long and hard to get me compensation. You always keep informed of what was happening in the case. Thanks again for all your hard work in my case. I'm glad I chose you to represent me.