Michigan Pain And Suffering Car Accident Law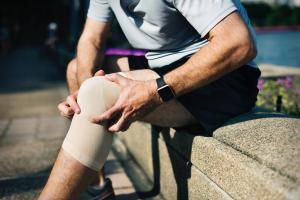 Michigan's law for suing for pain and suffering when in a car accident is complex. Michigan is one of the dozen states that practices a no-fault insurance system. This type of insurance coverage has a series of laws that determine what forms of benefits claimants can receive and whose insurance is responsible for paying the fees that come along with no-fault benefits, as well as how long one can receive the benefits they obtained.
The unique aspect of the Michigan no-fault system is able to decide when a victim is able to obtain compensation for their pain and suffering due to their injuries. An Auto accident attorney in Michigan can help you understand these things clearly.
What Are Michigan's Laws Regarding Suing for Pain and Suffering in Car Accidents?
Within Michigan's law, the victim must prove four basic elements to be eligible for pain and suffering compensation:
First, the victim must be able to prove the other driver was at fault for 50% of the accident. However, if the victim is found to be at least 50% at fault for the occurrence of the accident, the victim is not eligible for pain and suffering compensation. The percentage of fault for an auto accident is usually decided by a jury in many cases.

The injured party must clearly prove that they were severely harmed in the accident. This typically involves documents and notes from a hospital or a physician. Without this, it is very difficult to try and show that the victim deserves compensation for pain and suffering.

The victim must prove the car accident was the cause of the injuries he/she obtained. The first thing an insurance company will try to do is attempt to relate an injury to an existing medical condition. Doctors must state in their notes regarding the accident that the injury was indeed sustained from the accident and not from a pre-existing medical condition.

Finally, within Michigan laws, the types of injuries a victim can sue for pain and suffering are limited. The no-fault law states that a person may only obtain non-monetary compensation  – Section 500.3135 (1) – " if the injured person has suffered death, serious impairment of body function, or permanent serious disfigurement". These are all examples of a threshold injury, and under Michigan laws, if you have not sustained a threshold injury you are ineligible to receive compensation for pain and suffering.
Michigan Threshold Injury for Pain and Suffering
Serious impairment of a body function is the most common threshold injury victims tend to sustain as a result of an accident. This can include injuries such as loss of limbs or horrible scarring, it cannot include death or disfigurement of the body.
"An objectively manifested impairment of an important body function that affects the person's general ability to lead a normal life", is how the Michigan no-fault law defines serious impairment of a body function. It is a requirement to prove that you meet these guidelines to continue filing your claim for pain and suffering and to receive compensation.
There are many different things that a judge, jury, or insurance company will take into account when deciding whether the victim is actually suffering from serious impairment of a body function from the car accident.
Michigan Pain And Suffering Elements that Will Be Reviewed:
How much time has the victim been away from work due to the car accident

What kinds of restrictions is the injured person facing

What regular activities can the victim no longer participate in

Since the car accident has occurred, what household activities and chores can the injured person no longer do independently or at all

How long will these restrictions last for the injured person, weeks, months, years, or indefinitely?
If you or a loved one has been injured in a auto accident, motorcycle accident, or truck accident, let us help you at the Elia & Ponto Law firm. We know how to present your individual case in the best way possible, so your pain and suffering will not go unnoticed, getting you the compensation you are entitled to. Speak with a Michigan Car Accident Lawyer, or give us a call (855)-75-EPLAW. 
Next Post
The Law & Your Travels - Tips for 2019 Holiday Season