6 Tips on Being an Excellent Passenger In Accordance With Michigan Distracted Driving Law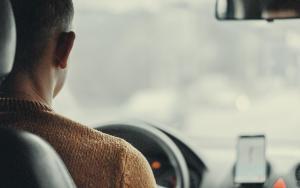 To assist in discouraging motorists from participating in dangerous habits, Michigan distracted driving law prohibits drivers from texting, that includes reading, by hand typing or sending out text messages while operating a moving automobile on a street or highway. Being hit by a distracted driver can be a traumatizing experience, a Michigan car accident lawyer at Elia & Ponto can help you.
Texting and performing other tasks while driving can increase the odds of a crash by 83%, according to a recent study conducted by the AAA Foundation for Traffic Security.
Michigan Distracted Driving Law Prohibits Cell Phone Usage For Younger Drivers and Texting For All Motorists.
In the modern age, we typically have a heavy dependancy on our mobile phone to keep us current and connected to our work, buddies, and family. When you are operating any vehicle, distractions can make daily driving duties extremely dangerous as you are not fully aware of your surroundings. Speak with a Michigan Auto Accident lawyer at Elia & Ponto today if you or a loved on has been injured by a distracted driver.
The distracted driving law offers exceptions for using a cellular phone for reporting mishaps, criminal activities, or other emergencies. There are also exemptions for voice-operated systems that are integrated into the automobile. Many new technologies are being developed every day to help fight distracted driving, check out our article "Texting while driving is dangerous and deadly" on useful iOS and Android applications that help prevent distractions while driving. 
Michigan distracted driving law also restricts young drivers, of which those holding Level 1 and Level 2 licenses under the Graduated Driver Licensing, from utilizing a cellular phone in any form while driving. Fines can be as high as $240 each. No points are examined unless a mishap or criminal activity happens in combination with the violation. The distracted driving law likewise prohibits mobile phone use for motorists of industrial automobile or school buses.
For all other motorists, no points are assessed for a texting infraction, there is a $100 fine for the first offense and $200 fines for subsequent offenses. A Michigan auto accident lawyer at Elia & Ponto can be a valuable resource to you.
With the exception of more youthful drivers and those operating industrial vehicles or school buses, Michigan currently has no distracted driving law specifically forbidding mobile phone usage in a vehicle. Nevertheless, a driver who causes a traffic violation or a mishap due to the fact that of cellular phone usage might be charged with negligent driving or other infractions.
Some municipalities have actually enacted local ordinances that restrict cell phone usage while driving within their particular jurisdiction.
The Dangers of Distracted Driving
A Research study performed by the National Safety Council reveals that the brain stays sidetracked for 27 seconds after jumping on a phone call, altering a radio station, CD or sending a text utilizing voice commands. Because an accident can happen in an instant, close to half a minute of diversion can easily cause tragedy.
There are 3 primary types of interruption:
Visual – taking your eyes off the road

Physical – taking your hands off the wheel

Cognitive – taking your mind off your driving

Texting while driving is specifically dangerous because it includes all 3 kinds of distraction.
Other disruptive activities consist of:
Using a cell phone and/or texting, even in hands-free mode

Consuming food or drinking

Speaking to guests

Grooming, shaving or placing on makeup

Reading, including maps

Using a navigation system

Altering the radio station or CD

Paying attention to loud music

Taking care of children
In 2016, there were 12,788 crashes in Michigan including distracted driving, resulting in 43 deaths and 5,103 injuries. 1,912 of these crashes, or 15%, involved a mobile phone. While motorists were using the cell phone in the majority of these accidents, a small number included cell phone use by bicyclists (18) and pedestrians (7 ). A Michigan Car accident lawyer is a very valuable resource for anyone involved in an auto accident in Michigan.
Assist Prevent Distracted Driving: Six Tips For Being An Excellent Passenger
1) Before you start your journey, whether long or short, let the driver understand you more than happy to help them with any tasks that would otherwise take their eyes, hands or mind off the road.
2) If instructions are needed mid-route, program the GPS system accordingly and monitor it so the driver does not need to.
3) If the motorist wants to get on a call, send out a text or alter the radio station, take control of those tasks up until you reach your location.
4) If kids are riding in the car, take care of their requirements and requests before they can distract the chauffeur.
5) Prevent ending up being an interruption yourself. If traffic is heavy or weather are hazardous, avoid speaking to the driver unless absolutely essential. Keep music at a moderate volume. If you need to utilize the phone, keep your voice low and prevent engaging the chauffeur in your conversation.
6) Try your best to advise the driver to just focus on the road and let them know it is much more efficient to respond to all calls, texts, and emails once you both reach your destination.
Regardless of the laws and abundance of information about the threats of distracted driving, lots of drivers still aim to multi-task behind the wheel. If you or a loved one is hurt in a Michigan car accident, call us right away. Our experienced Michigan car accident lawyers will help you get the compensation you and your household should have.