A Parent's Guide to Stopping Teen Driving Accidents in Michigan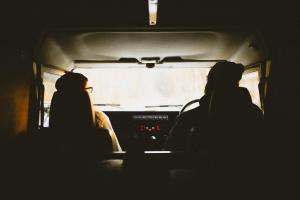 Did you know that of drivers of all ages, 16-year-olds rank the highest in the number of crash rates? Additionally, 1 in 5 of drivers who are 16 years has an accident in their first year driving. However, in spite of these shocking stats, not many teens fancy driving nowadays. According to a study carried out in 2016, there's a drop in the number of 16-year-olds with a license in 2014 than 16-year-olds with licenses in 1983. Only 46.2% of these were license holders in 1983 compared to just 24.5% in 2014. This shows that there is a 47% drop from 1983. This drop in teens who are interested in driving can be linked to the cost of cars, fuel, and insurance shooting through the roof. Traffic jams have also become increasingly challenging and this makes the teens seek alternative transportation options. A Michigan car accident lawyer at Elia & Ponto is always ready to help you.
Why are teens inept behind the wheel?
In 2013, teens between 15-19 made up for 7% of this country's population. However, they also accounted for $10 billion or 11% of the sum costs of injuries from motor vehicles. The Insurance Institute for Highway Safety also noted that drivers between 16-19 years are almost three times more probable to be involved in a fatal crash than drivers aged 20 and above. Here is why teens seem so inept behind the wheel:
Teens generally lack in experience in handling cars, sizing up as well as reacting befittingly when in hazardous circumstances. These include making left-hand turns when in a crowded intersection, driving under

poor weather and getting onto a highway.

Teens are yet to develop the required motor coordination alongside judgment that is required to pull off the physical maneuvers that characterize ordinary driving. To most teens, driving is among their first skills where they are expected to have

seamless

coordination of their eyes, feet, and hands. They also tend to be easily distracted compared to older drivers, they miscalculate traffic situations, and are to a greater extent likely to text while driving, speed, not wear seat belts, tailgate and make vital decision errors which then lead to accidents.

Teens, especially males, are more likely to give in to peer pressure, overrate their abilities or be in mood swings, which lead to crashes.
How parents can help
Parents should strive to give their teens additional practice driving. Relying on private driving instruction or drivers-ed programs will leave them at a disadvantage. This is because these makeup for six hours when they (teens) require close to 50 hours to be proficient. This means giving them two hours per week behind the wheel over six months.

Once your teenager gets a learner's permit, it means that he or she is allowed to drive but should be in the company of a licensed driver who's 21 and above. You can begin with the basic skills that they are familiar with and then progress to scenarios such as driving on country roads, at night, in traffic, in rainy weather or on freeways. You can also ask your teen's instructor on the areas that they mastered and the areas that call for more training.

Teach your teen basic car maintenance procedures such as checking the transmission fluid, the air pressure in tires, battery water level among others.

Be a good example on the road to your teen driver. You should not speed, drive under the influence, driving while on your phone, fail to put on a safety belt and give in to road rage.
How to Increase Efficiency
Before you embark on a driving lesson, first brief your teen on the road you'll be on and the skills you want them to gain.

Do not bark instructions at him or her. Instead, use an even tone when instructing them.

If they make a mistake, ask them to pull over. Talk to them calmly about what they did wrong and how they ought to have handled the situation.




Encourage him or her to speak out on what he or she is discovering while driving.

When a session comes to an end, have a recap of it by asking them to evaluate their driving that day. Let them outline any lapses they may have had in judgment. Then give them an appraisal on their progress. Ensure you offer praise where due.

Keep a record of the hours you spend on the road, the routes you take and your opinion on every skill you practiced.
When all this is put in place, teen deaths from auto accidents will take a dip. If you or a loved one was in an auto accident in Michigan, a Michigan car accident attorney at Elia & Ponto will guide you in filing a Michigan car accident claim.
Previous Post
Factors that Determine Your Insurance Policy Payout
Next Post
Signs of a Concussion After a Car Accident in Michigan