Signs of a Concussion After a Car Accident in Michigan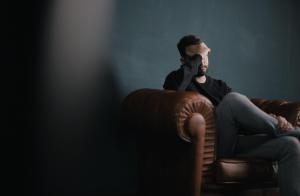 If you are in a car accident, it is important that you look out for signs of a concussion in the minutes, hours, and days following the accident. A concussion is a very serious brain injury that can affect how well your brain is able to function. There are many types of Michigan car accidents, but any of them can cause a concussion. A concussion can be caused by a strong blow to the head or by being violently shaken or jarred – both of which could occur during a vehicle accident.
If you or someone you know is in a car accident a Michigan car accident lawyer at our firm can be very useful to them. Make sure to watch out for the following signs and symptoms of a concussion:
     Feeling a sense of pressure in your head

     Feeling confused or disoriented

     Temporarily losing consciousness

     Amnesia or forgetfulness regarding the accident

     Feeling dizzy or unbalanced

     Seeing "stars" or sparks in your vision

     Ringing in the ears

     Slurred speech or trouble speaking clearly

     Difficulty when it comes to quickly responding to questions

     Feeling hazy or being in a daze

     Feeling fatigued
Some signs of a concussion, such as those mentioned above, show themselves very quickly after the event that caused the concussion. Other signs present themselves in the hours or days following the concussive injury. These signs include things such as having problems concentrating, struggling with memory issues, feeling irritable, changes to personality, feeling sensitive to sounds or light, experiencing disturbances with sleeping, feeling depressed, and noticing changes in how things taste or smell.
If you do notice these signs and symptoms of a concussion, it is imperative that you seek medical help as soon as possible. This is important primarily because you should be treated for your injury. If you are experiencing severe symptoms such as repeated vomiting or loss of consciousness, seek medical care immediately. Treatment for a concussion is important because this type of injury can have complications that last for up to several months after the initial trauma. These complications include things like headaches, dizziness, and vertigo, problems with thinking clearly, or severe brain injuries.
In addition to getting treatment for your injury, seeking medical help is also important so that you can get medical documentation regarding the concussion you have sustained. Documentation of your injury by a medical professional will ensure that you have a solid case if you end up seeking personal injury damages related to the vehicle accident. A Detroit auto accident lawyer can review your case and medical documentation so as to help you make the best possible decision about how to move forward with pursuing a legal case related to your car accident.
Depending on the extent of your injuries and the damage sustained by your vehicle, it might be in your best interest to pursue a legal case of this nature. This can help you to recover financial damages related to your auto accident. A Michigan car accident lawyer can give you advice about your case and the steps you may wish to take if you sustain a concussion as a result of a vehicle accident.
Previous Post
A Parent's Guide to Stopping Teen Driving Accidents in Michigan
Next Post
Michigan Safe Driving Tips for 2018