Michigan Safe Driving Tips for 2018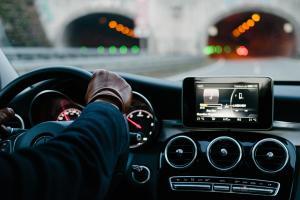 When you're on the road, it's important to make safe driving your highest priority. Driving safely helps to lower the risk that you will be in a car accident. Or, even if you are in a car accident, adhering to the following safety tips can help to minimize the damage caused by the accident. A Michigan accident lawyer at our firm can help you file a Michigan auto accident claim.
Follow the posted speed limit
When driving, you should be sure to follow all posted speed limit signs. Speed limits are there for a reason and can help you to stay in control of your vehicle. Following posted speed limits can also keep you from being pulled over or ticketed.
Minimize distractions
When driving, avoid or minimize any possible distractions. Some examples of distractions include:
     Eating and drinking

     Playing with the car radio

     Using a cell phone
Turn off your cell phone
Using a cell phone while driving is distracting – even if it is in "hands-free" mode. The safest thing to do with a cell phone while driving is to turn it off. 
Pay attention to what other drivers are doing
You should always be alert when it comes to other drivers. Even if you are a safe driver, you should not rely on other drivers to always drive as safely as you do. You should always be on the lookout for what other drivers are doing and where they are going.
Plan ahead before starting the vehicle
Before driving, you should plan ahead. If you are not familiar with your route, look up directions ahead of time, and familiarize yourself with how you will be arriving at your destination. Plan ahead for any stops you may need to make to go to the bathroom, eat, or stretch your legs. Secure any loose items you have in your vehicle that might move around while driving so that they do not distract you. Finally, consider anything you might need to reach for while driving and make sure that those items are in easy reach so that you can access them without taking your eyes off the road. Working with a Detroit car accident lawyer can be very valuable to you or anyone you know injured in a Michigan accident.
Do not drive while drowsy or under the influence of drugs or alcohol
Driving under the influence of drugs or alcohol is illegal and is highly dangerous. If you have been drinking, do not get behind the wheel. Instead, ask a friend for a ride or call a cab. It is also dangerous to drive while you are tired or drowsy, as you are less alert and therefore less attentive and able to quickly react to things while on the road.
Conclusion
Driving safely can help to ensure that you are not found at fault in the event of an accident. This can be beneficial to you if you decide to pursue a personal injury case as a result of a car accident. If you are in a car accident in spite of being a safe driver, consider contacting a Michigan car accident lawyer to review your case and help you to seek a just outcome to your vehicle accident.
Previous Post
Signs of a Concussion After a Car Accident in Michigan
Next Post
Social Media Guidelines When involved in an Auto Accident in Michigan