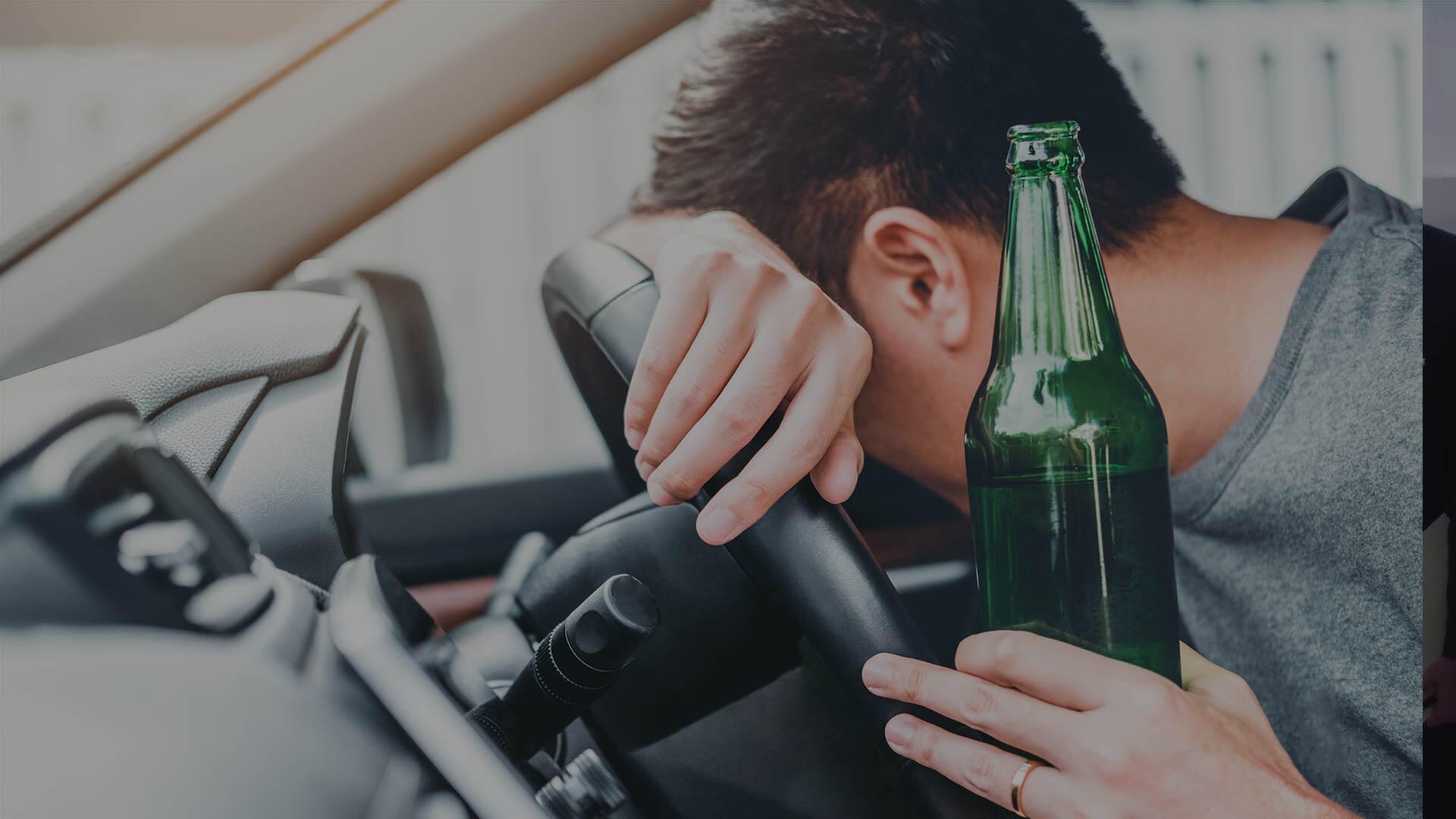 Elia & Ponto
Drunk Driving Accident Lawyers
One of Michigan's Leading Auto Accident Law Firms with Years of Experience Serving People in Metro Detroit and throughout Michigan. We Are Ready To Help You Now.
Contact Us
Our Attorneys
Premier Michigan Drunk Driving Accident Lawyer
What A Michigan Drunk Driving Accident Lawyer Can Do For You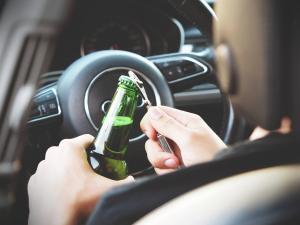 An Alcohol-impaired driving accident can be devastating, often resulting in debilitating or deadly consequences. These accidents not only emotionally destroy lives but often leave families financially devastated.  Those who are involved in or affected by such tragic events look for help navigating through and understand the potential benefits one may be entitled to. A Michigan drunk driving accident lawyer at Elia & Ponto will guide you through how to file a Michigan car accident lawsuit.
If you or a loved one has been injured in a drunk driving accident, you are entitled to receive Michigan no-fault insurance benefits. Before seeking such benefits, clients should understand their initial benefits that are collected from their own no-fault insurer – regardless of who was at fault in the accident – as these will pay for medical expenses and lost wages. We always have a Michigan car accident lawyer ready to help you
Entitlement to Benefits for Drunk Driving Accident in Michigan
Any person involved in a motor vehicle accident that is injured within Michigan borders is entitled to personal insurance protection (PIP) benefits. All reasonably necessary medical expenses (with no maximum limit) of the client will be covered utilizing their no-fault carrier. Speak with a Michigan Drunk Driving accident lawyer at our firm to get the help you need. The PIP benefits are not apportioned based on liability; therefore, both drunk driver and innocent party are commonly entitled to benefits. Such benefits include:
Up to three years of lost wages as a result of the inability to work due to individuals' injuries,
Recovery to all lost expenses incurred can include: care, recovery, and rehabilitation of injured victim, and
Replacement services for a hired person to perform necessary domestic functions that of which the client may not be able to perform themselves due to their injury.

Elia & Ponto Michigan Pedestrian Accident Lawyer
Michigan Fatal Drunk Driving Accidents
In the event that your loved one has lost their life by means of a drunk-driving accident in Michigan, you may be entitled to make a claim for specific "survivors' loss benefits" from your no-fault insurance carrier. Speak with a Michigan Drunk Driving accident lawyer at our firm to get the help you deserve. Typically including spouses and children, entitlements to collect such benefits (provided that you are a legal dependent of the deceased) attempt to compensate for your loss. Such Benefits may include:
Certain benefits and/or replacement service values,

After-tax income values that of which would have been provided to you, and

Expenses for funeral and burials services
Special Time Considerations for Drunk Driving Accidents in Michigan
Important time restrictions, the "one-year notice" & "one-year back" rules must be noted in regard to collecting no-fault benefits. The "one-year notice" requires reports by the injured individual of all known injuries within one year of the accident provided to his/her no-fault carrier insurer. Furthermore, the "one-year back" holds that an injured individual may only recover benefits, such as PIP and unpaid medical expenses, that of which were incurred within the year immediately preceding the filing of the lawsuit.
Individuals who have been injured in an automobile accident are encouraged to contact a Michigan Drunk Driving Accident lawyer immediately to ensure that you receive all entitled full slate of PIP benefits.
Lawsuits in Michigan against the Drunk Driver
In the case that you or a loved one has been injured by the negligence and impairment of a drunk driver, individuals may have the ability to make a claim against the driver to compensate for the pain and suffering as a result by your injuries. A Michigan Drunk Driving Accident lawyer at our firm can help you or a loved one that was involved in a drunk driving accident in Michigan. There tort claims are only available to the innocent party involved in an accident – unlike PIP benefit claims. Benefits – additional to the no-fault PIP that clients may be entitled to, may be collected directly from the drunk driver, or the insurer of the at-fault intoxicated driver.
Despite Michigan being a no-fault insurance state, the term "no-fault" is rather deceptive. Michigan's no-fault laws and regulations provide you with specific insurance benefits – regardless of who is at fault in a motor vehicle accident. Though these benefits do not prevent individuals from bringing negligence claims up in order to recover non-economic damages (more commonly referred to as "pain and suffering" damages), as well as claims for "excess economic loss" damage that of which includes missed work-time compensation extending beyond the three-year window of collectable loss wages within the PIP benefits provision. An Elia & Ponto Michigan Drunk Driving Accident Lawyer can help you file a Michigan car accident lawsuit.
In order to recover noneconomic damages from an at-fault driver, a negligence claim must be brought against the said driver and his/her insurer. Additionally, proof that the driver who caused your injuries was negligent must also be provided.
An overview below provides a piece of basic information regarding requirements for establishing a tort claim against an intoxicated driver.
Why You Need A Michigan Drunk Driving Accident Lawyer
Establishing the Drunk Drivers Negligence
Establishing the Drunk Drivers Negligence in Michigan
Several typed of evidence may be used to prove an intoxicated driver's negligence in driving accidents. These may include:
A personal testimony that provide personal recollection of the events in order to establish facts – in form of disposition,

Police reports and/or video footage establishing the blood alcohol content of the driver as well as facts of the accident;

The testimony from witnesses who were present at the scene of the accident;

The receipts or testimony from bartenders/restaurant staff that are able to substantially establish the amount of alcohol consumed by the Defendant;

A licensed medical doctors' testimony that of which establish the nature and extent of your injuries.
The Threshold Injury Requirement for Drunk Driving Accidents in Michigan
Though proving negligence alone is not substantial enough, it is still nonetheless an essentially critical. Not ever injury is considered compensable under Michigan's no-fault laws. However, you must show that your accident-caused injuries amounted to a "threshold jury" in addition to establishing that the injuries were result of the at-fault driver's negligence.
A threshold jury, under Michigan no-fault laws, is met if the injured individual suffers; "serious impairment of a body function", "permanent serious disfigurement", or death. Defined types of injuries that of meet this standard threshold are commonly the subject of reinterpretation by Michigan courts. It is notable that "excess economic loss" damages are not subjected to threshold injury requirements. Drunk-driving victims are strongly encouraged to discuss the matter with an attorney.
Wrongful Death Actions in A Fatal Drunk Driving Accident
The thought of not being able to bring your loved one that has passed due to a fatal drunk-driving accident is heart aching – but a wrongful death lawsuit can aid in assuring that your family does not further suffer for the loss of the loved one's income and/or ability to provide care and services. To avoid costs that may potentially bury the family of the loved into unexpected debts, additional compensation for funeral and burial expenses may be available. The hardships of losing a loved one is enough and should not be faced alone.
Meet Our Michigan Pedestrian Accident Attorneys
Our Team
WE ARE HERE TO FIGHT FOR YOU
Call Us Today
(855) 75-EPLAW
OR
Jun 10, 2020
My car was totally damaged , I was badly injured, and I had no idea what I was supposed to do. Elia & Ponto walked me through every step of the process with confidence. I don't know how I would have dealt with such a complicated situation without them. My attorney Adam P. Ponto always took the time and energy to understand what I was going through physically and emotionally, and answer every question with care. I never felt as though my case was "out of my hands." At the end of the day, I was the one to make every decision along the way.
Jun 7, 2020
You just did a very good job, beyond what I expected. Thank you.
Jun 7, 2020
GREAT - we recommend you to anyone who needs legal help. Thanks a lot. I feel that you did an excellent job bringing the case to a great conclusion - A job well done.
Jun 7, 2020
Excellent! Totally satisfied. A good firm to deal with!
Jun 7, 2020
You all worked long and hard to get me compensation. You always keep informed of what was happening in the case. Thanks again for all your hard work in my case. I'm glad I chose you to represent me.