The Most Essential Auto Accident claims In Michigan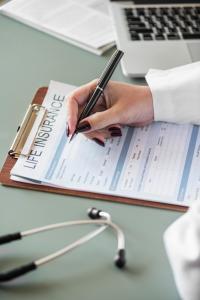 Many drivers in the State of Michigan are unaware of car insurance and how it works. There are many claims that one can file if they are involved in an accident. The Michigan car accident lawyers at Elia & Ponto will help you file a Michigan car accident insurance claim and get compensation covers for your injuries and damages. They will assist you to get the justice that you deserve and ensure that drivers with insurance abide by the laws and are protected in cases of an accident. Thus, Elia & Ponto are your first choice auto accident lawyers in Michigan who will smoothly represent you during such periods. Even if you are at-fault in a Michigan auto accident, a consultation by one of our attorneys may still shed light on options you may not have known about. The following are various claims that you can file when involved in an auto accident in Michigan:
Third Party Claim
This is a claim for injuries that one suffers after an accident. It is often difficult to win a third party claim, especially if one fails to pass the threshold of injury. In addition, if one goes through with this claim, then he or she will receive reimbursement for scarring, disfigurement and suffering and pain. In this regard, an Elia & Ponto Michigan car accident lawyer will assist in filing this claim. Further, the lawyers will offer you the best legal help and ensure that all injuries including the death of a loved one during a car accident are compensated.
This is one of the claims that Elia & Ponto a Detroit car accident attorney can help you file. In this claim, you as a car accident victim will reclaim all the expenses resulting from the accidents. The No-fault insurance claim covers expenses such as medical, transportation and any necessary modifications made in your house as a result of injuries suffered.
Property Damage Claim
This claim allows you to be reimbursed for any damage that is caused to your car and any property damaged during the accident. For such a claim, a Michigan car accident lawyer at Elia & Ponto will help you in determining additional coverage, which is usually advised for collision. This is because the type of coverage determines the recovery. Thus, as Michigan auto accident lawyers, we can file this claim for you.
Uninsured Motor vehicle Claim
This is a claim, which is filed when you or your family member is injured as a result of the carelessness of another driver who does not have an insurance cover. Many people fail to realize that this claim can only be filed when the said policy is added to your insurance plan. It is essential to have a sit down with your insurance agents and ensure that your insurance covers this policy. However, if you need to file this claim, you are entitled to seek the best services from Michigan auto accident lawyers at Elia & Ponto to help you assess whether you are eligible for this claim and how to go about it.
This claim is filed when a careless driver who caused the accident does not have sufficient insurance to cover your injuries or damages. For instance, if the person who caused the accident has an insurance cover that does not have a policy that will cover your damages. This allows you to file your an insurance policy if you already had the under-insured policy in your insurance coverage. Nonetheless, if you need professional help about this case, Elia & Ponto auto accident lawyers are best in Michigan who can help you make this claim.
Conclusion
By allowing us to handle your auto accident claims, you will be guaranteed of efficient and effective legal representation that will enhance your peace of mind. Elia & Ponto auto accident lawyers are equipped with the sufficient skills and expertise to file your claims and ensure that your insurance policy covers the damages caused to your property and yourself.
Previous Post
Why You Should Avoid Driving an Uninsured Car in Michigan