What to Expect if You Sustained Injuries in a Car Accident in Michigan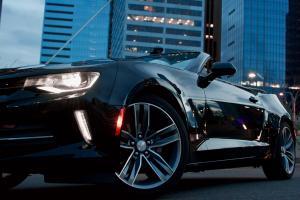 If you were a victim of an auto accident in Michigan, you are entitled to No-Fault benefits from your insurance provider or the insurance provider of the at-fault driver. With the assistance of an Michigan auto accident lawyer, you will be on your way to receiving these benefits. Our Michigan car accident lawyers at Elia & Ponto will bring to your attention the following points if you have sustained injuries from the accident.
1. You're required to show impairment
In order to win a personal injury lawsuit, you are required by the Michigan Law to present a critical impairment in the functioning of the body. This means that one may be in a great deal of pain, but if they cannot illustrate how their life has become different following the auto accident, they might not present a serious lawsuit in court. So how is one expected to demonstrate impairment?
This involves showing the impact the auto accident had on your lifestyle. This entails changes that occurred in your day-to-day life. The court takes into consideration factors like the amount of time you have taken off from work, the type of medical treatment you undertook and the length of time it took to be treated. Other factors include the how the auto accidents affected your ability to participate in recreational activities, personal interests and hobbies.
2. Time limit when applying for No-Fault benefits
If you were in an auto accident in Michigan, you are entitled to receive No-Fault benefits, as Michigan is a No-Fault state. The No-Fault insurance comes with critical benefits that include medical expenses, household replacement services, wage loss, attendant care and medical mileage. You have to file an application if you are to obtain the benefits from your car insurance company. In Michigan, victims in an auto accident have up to a year to apply for No-Fault benefits. This is from the date that the accident occurred.
Additionally, the incurred No-Fault benefits have to be remunerated in the year from the day that the service was applied. Therefore, when an incurred expense goes unpaid by the auto insurance provider after a year, and you had not filed for No-Fault benefits, the amount owed to you is time-barred. This means you cannot sue them to recover the benefits.
3. Indicate all personal injuries in the application for No-Fault benefits
In Michigan, if you are in an auto accident and you suffer injuries, but fail to give specific notice of each one of these injuries to your auto insurance provider in a year, you will be prevented from having your auto insurance provider pay for these injuries later on. This was ruled by the Michigan Court of Appeals in the Ross v. Allstate case in 2004.
This concerns victims who incur closed-head injuries or have a mild traumatic brain injury. The major symptoms often-go undocumented early on in the medical records or are not reported to doctors. Remuneration of medical services may be denied later on or refused completely.
Therefore, if you are in an auto accident, keep off trying to establish on your own even if your injuries are too light to report. If you are feeling pain, inform your doctors as soon as possible. Our Michigan car accident attorneys at Elia & Ponto will ensure that they stress this point, as they are fully aware of the complexities that are involved with closed-head injury cases.
4. Medical attention for all injuries is necessary
If you or a loved sustain injuries from an auto accident, it is important that you receive medical attention in the soonest time possible. What you brush off as minor personal injuries may turn out to have fatal or devastating consequences. Always seek medical care especially if you lost consciousness or you were struck on the head. If you are experiencing back or neck pains, or any kind of pain, ensure that it is documented by a doctor.
Furthermore, never fail to go to the doctor. Failing to honor appointments or attending physical therapy is often translated as not being really hurt or that you do not care about getting well.
5. Expect to be monitored
After a major auto accident, expect surveillance by the defense. The defense lawyers will be looking to prove that you are lying or exaggerating your injuries. Most times, they catch victims doing tasks that they had indicated they were unable to do earlier on such as taking out the garbage. This may be caught on video and used by the Michigan car accident attorneys to make a jury believe that you do this daily, even if it was once.
These are some of the things that you have to be aware of if you are to get the benefits entitled to you. If you or a loved one have been in an auto accident in Michigan and you are looking for an Michigan auto accident attorney to represent you, our Detroit auto accident attorneys at Elia & Ponto will ensure that you receive your benefits and make sure that you are aware of the points above.
Previous Post
PLPD Insurance Coverage for Auto Owners in Michigan