PLPD Insurance Coverage for Auto Owners in Michigan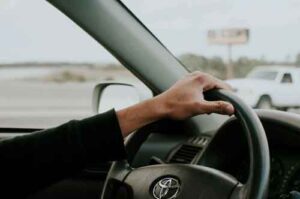 PLPD Insurance Coverage for Auto Owners in Michigan is a complex topic to understand. There are so many auto insurance policies out there that so many people are lost trying to figure which coverage to buy for their car. Furthermore, the language in these policies is so mind-boggling that it ends up confusing them. The last thing anyone wants is to be in an auto accident in Michigan without an insurance coverage. Well, we are going to take a look at PLPD auto insurance and see what it covers and what you get out of it as an auto owner in Michigan. A Michigan Car accident lawyer at Elia & Ponto can help you if you or a loved one is involved in a car accident.
What is PLPD?
PLPD is the acronym for Personal Liability and Property Damage. This insurance coverage is common throughout the country but it differs from state to state. Basically, it means that the insurance policy includes just the kinds of coverages that are required by law. On the other hand, if someone has 'basic PLPD', it means that they do not have collision coverage and other times, comprehensive coverage. PLDP is a requirement by law to all motor vehicles on the road in nearly every state, Michigan included. Let's take a look at some of the coverages.
1.Liability coverage
For an auto owner in Michigan, the least that their Liability Coverage should cover is $20,000 for one individual and $40,000 for an accident. Even so, it is advised you carry a minimum of $250,000 for a single person and at least $500,000 for an accident. The good thing is the difference between this and the aforementioned coverage is just a few bucks. A Michigan Car accident attorney at Elia & Ponto can explain this to you for better clarification.
2.Property damage coverage
In the state of Michigan, $10,000 is the least amount that one must carry for Property Damage. Nevertheless, we advise you to carry at least a minimum of $100,000. Why is this? Well for one, the Property Damage coverage only comes to play when you are in an out-of-state accident. So if you accrue $20,000 in damages to the victim's car and your property damage coverage only carries $10,000, you will have to foot the remaining vehicle damage cost from your wallet.
3.Property protection insurance
In Michigan, you are expected by law to take up Property Protection Insurance (PPI). This insurance covers all damage to property such as buildings and to any other non-vehicular property, except parked cars. In Michigan, parked cars are under property and are not considered as motor vehicles. In Michigan, the PPI coverage stands at $1 million.
4.Personal Injury Protection coverage
Another coverage required by law in Michigan is the Personal Injury Protection (PIP). This coverage is what defines the No-Fault coverage as it pays for one's medical expenses, loss in wages and any other expenses that may arise from you being in an auto related crash and getting injured. Let's see what one stands to benefit from with the PIP coverage in depth:
Medical expenses: According to the Michigan no-fault law, you will receive reimbursement for all the medical expenses that arise from personal injuries occured from the auto accident. However, the benefits depend on the kind of insurance coverage. For example, the benefits may be coordinated, which cover the expenses not met by one's basic health insurance, or they may be full benefits, which cover all the incurred medical expenses, regardless of whether they are paid by your health insurance provider.
Medical mileage: The Michigan no-fault act also allows for the payment of all the transportation expenses such as the mileage expenses when going to and from the doctors' offices, hospitals or rehabilitation clinics, or any fares you accrued if you are unable to drive. For that reason, it is important to keep a record of all the mileage expenses and hand them to the insurance company together with other medical bills.
Wage Loss: This clause in Michigan's no-fault law reimburses you with 85% of the wages that you lose following your injuries, in accordance to the statutory monthly maximum and that gets adjusted each year. Additionally, wage loss is paid for three years from occurrence of the accident.
Household Services: In this provision, you receive up to $20 every day to cater for services that you normally did for yourself, but now have to hire someone else to do as you are unable to do them following auto accident injuries.
Attendant care: These benefits are also referred to as nursing services and refer to 'activities of daily living,' such as bathing, dressing, other grooming activities among others. This compensation is entitled to legal guardians or family members that perform these attendant care services.
Now that we have seen the mandatory auto insurance coverages. Let us take a look at some optional coverages:
Collision and comprehensive: These cover fire, vandalism and theft. They are not mandatory according to Michigan law. They are optional. Still, if you took up a loan to buy the car and you are not done making payments, the finance company may have require you to purchase collision and comprehensive coverage so as to protect the car.
Mini tort: This coverage is also optional and covers limited property damage. For auto owners with this coverage, their insurance companies foot up to $1,000 for damages to the victim's vehicle if you are at fault for the damage and if the damages are not covered by the victim's insurance policy.
In conclusion, when you buy PLPD coverage in the state of Michigan, it means you are covered with liability, have coverage for property damage when in out-of-state accidents, PPI when in in-state accidents as well as No-Fault PIP. What it doesn't cover is collision coverage or comprehensive coverage.
Of course with being in an auto accident in Michigan, there are many complications that can arise and you might find yourself in a difficult situation. This calls for seeking the services of the right Michigan auto accident lawyer. At Elia & Ponto, we are ready to help you today!
Next Post
What to Expect if You Sustained Injuries in a Car Accident in Michigan