Finding the Best Auto Accident Attorney Near You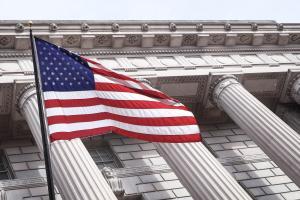 Finding the best auto accident attorney near you can be a difficult task. Summer activities are unfortunately neglected by the busy roads that increase the risk of accidents. It is essential for you or a loved one who is injured in a car or motorcycle accident or has been hurt while walking or riding a bicycle to look for experienced Michigan car accident attorneys near you that are able to help you receive the compensation you deserve.
Michiganders tend to do most of their traveling in the month of August. Going boating and fishing, taking on exciting motorcycle rides, sending their children off to college, and taking late vacations are all ways to spend your last month of the summer.  
Teens at high risk of accidents during the summer
Teens and young adults are occupied with their friends spending time late at night during their summer vacations. Summer breaks for teens and college student unfortunately involves a potentially fatal combination of partying, drinking, and at-night driving.      
The likelihood of drivers ages 16-20 dying in a car accident are 17 times more likely when they have a blood alcohol concentration of .08% than when they haven't been drinking at all, as data shown by the Centers for disease Control (CDC). Drivers under 21 years old have a zero-tolerance policy and are considered immature and reckless when it comes to controlling their alcohol intake. Teens are at a much greater risk of crashing from being under the influence than adult drivers are.     
Parents are advised to talk with their young adults about the dangers of drinking and driving. Parents should also encourage them to appoint designated divers, call an adult, or get a ride service if under the influence as driving under the influence can become a very serious and dangerous consequence.  
Finding someone experienced to represent you
If you are harmed or injured, it is important for you to find a skillful Michigan car accident lawyer as soon as possible. When witnesses are questioned closer to the date of the accident stronger evidence will be gathered which will put your case at a greater chance of winning. Tips to help you find the best Michigan auto accident attorney are listed below.
Understanding Michigan's No-Fault Insurance Law
Michigan's no-fault insurance law is complicated, but a Michigan Car accident attorney can help you and your loved ones understand the possible outcomes with your unique claim. The rules of the no-fault law are different for motorcycles than for vehicles like cars and trucks. Therefore, it is very important to invest in an attorney who knows Michigan no-fault law thoroughly and someone who works with multiple accident cases.
Choosing a law firm with winning history and good reputation
Look for law firms with winning accident claims and choose the right experienced Michigan auto accident lawyer from there.  A lawyer with high expertise in accident claims will have no problem with filing the right documents needed. Seasoned professionals are also ideal to have when being represented as the injured party.
Finding a trusted accident lawyer for you and your family
Accidents are devastating especially if they are the reason behind severe injury and fatalities. Invest in an attorney who has your best interest and completely understands your personal situation. Keen legal expertise and compassion are two of the best features a lawyer can have when dealing with your case.
The law can be tricky and sometimes even complicated but finding the right Michigan auto accident lawyer for your case is quick and easy.  Speak with an attorney at Elia & Ponto today!
Next Post
PLPD Insurance Coverage for Auto Owners in Michigan