No-Fault Coverage in Out-Of-State Car Accidents for Michigan Residents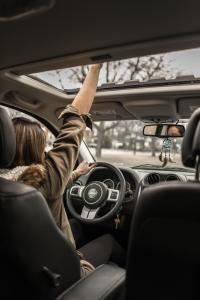 No-Fault Coverage in Out-Of-State Car Accidents for Michigan Residents can be tricky to understand, a Michigan car accident lawyer at our firm can help you. Car accidents can happen at any time and any place due to unforeseen circumstances such as bad weather, unfamiliarity with roads or other distractions. The unpredictability of accidents increases the probability of occurrence while driving out of state for business, vacation or personal errands. For most car owners, the question of the geographical scope of car insurance comes into question. Does, the no-fault insurance hold for out of state drives, who is covered by the insurance and what are its limits? According to the MCL 500.3111, Michigan drivers have extended coverage ranging from within the country and also into Canada but with limits. Speaking with a car accident lawyer in Michigan can greatly improve your chances of winning a lawsuit or success in filing a car accident claim in Michigan.
What does No-Fault Insurance cover in Out-Of-State Car Accidents?
The Michigan no-fault act covers drivers beyond the limits of the state's borders. Drivers can rest assured that their insurance cover still offers them with the numerous benefits despite their geographical location. However, the limitation is that Michigan law does not necessitate that the insurance providers should cover accidents in rental cars, out of state vehicles or taxis. Therefore, it is important to check with the policy provider to confirm whether they offer such additional services before renting a car. If the rental car lacks insurance, it is possible that the injured may not be eligible to claim for PIP benefits in the event of an accident.
The insurance coverage also protects passengers who satisfy the criteria of being named as insured under the insurance policy, a relative of the insured who was in the vehicle involved in the accident, or anyone who has a relative at their Michigan residence with an active policy. Then again, residency may be hard to prove such as when children are frequently away for studies. For passengers, who are not named under the policy or are not relatives of the insured person, no-fault insurance benefits will only be offered if the insured party was also occupying the no-fault insured vehicle. In such cases, it is a must that the vehicle involved must also be insured in addition to the owner's no-fault policy. Passengers who do not fit any of the above criteria may not be eligible for benefits from the no-fault insurance coverage. An auto accident lawyer in Michigan at our firm can help you understand Michigan PLPD insurance coverage claims.
What are the benefits of No-Fault Insurance in Out-Of-State Car Accidents?
Some benefits of Michigan no-fault insurance are also limited by the insurance laws practiced in no-fault states. If the driver is involved in an accident in a no-fault state, they must pursue legal action against the at-fault driver. The insurer will still provide for expenses, but the drivers are still expected to follow through with the other state's legal requirements. Additionally, if the Michigan resident is at fault, they will be subject to the law of the state. Drivers will then lose their liability protections and may have to pay damages caused to the other drivers.
In addition to out of state driver accidents, there is also the case of out of state residents who are injured in accidents while in Michigan. Such residents are entitled to benefits only if they are driving or are passengers in a vehicle that is insured under the no-fault policy. They are also entitled to benefits from their own insurers if their insurer is licensed to sell policies in Michigan. Nevertheless, all non-residents are required to have no-fault insurance on their personal vehicles or face being charged with a misdemeanor offense as per the Michigan law. Speak with a car accident lawyer in Michigan about your auto accident here at Elia & Ponto, we always have a Michigan car accident lawyer ready to help you.
Previous Post
Benefits for Drunk Driving Accidents Under No-fault Insurance in Michigan
Next Post
Seat Belt Laws in Michigan & How They Affect Minors