9 Critical Things You Should Know after a Michigan Car Accident
The first step in winning a personal injury lawsuit is to take the appropriate precautions and actions.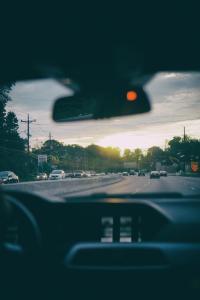 The Elia & Ponto Law Firm is one of the leading auto accident law firms to go to if you were injured in an auto accident in Michigan. A Michigan car accident lawyer at our firm is always ready to help you. Even if your vehicle was damaged in a Michigan parking lot accident, we can show you how to file a Michigan parking lot accident claim.
Over the years our Michigan car accident attorneys have grown to understand every aspect of how cases are fought and won. We have it down to a science. Even if you or a loved one was injured in a truck accident, a Michigan truck accident lawyer at our firm can still help you. We have taken the time to prepare a list of 9 critical things that you should know if you sustained an injury in an auto accident. A car accident lawyer can be useful.
9 Critical Things You Should Know After A Michigan Car Accident
Victims of car accidents in Michigan must show impairment, not pain.
In Michigan, you will only have ONE YEAR to apply for No-Fault benefits.
In Michigan, you will only three years to file a Michigan pain and suffering lawsuit.

Be sure to have all your injuries documented on your application for No-Fault benefits.

Making sure you seek medical attention for your injuries is critical.

Be sure

to

tell the truth and leave nothing hidden.

If you misrepresent, you lose your "right to sue."

Operating an uninsured vehicle in Michigan may cost your "right to sue."
Car accident victims in Michigan must show impairment
When it comes to car or truck accident victims, the Michigan Law can be considered quite unfair. This law insists that the victims of auto accidents should present a "serious impairment of body function", it wants to see how your life now different was affected by the accident. So if all you've got is just the pain with nothing real physical to show for it, then your personal injury lawsuit may be difficult to win.
Wondering how exactly victims and the Michigan auto accident lawyers show "impairment"?
The best way to win your lawsuit is to prove how the auto accident left you impaired or led to a "lifestyle impact." If you can, show as many ways where your usual daily life has been affected and changed. The more the ways, the easier it is to convince the court how the accident truly affected your life.
Some of the things the court will take a look at are:
✓ Type (severity) and duration of medical treatment you received.
✓ Changes induced by the car accident on how you perform hobbies, recreational or sports activities,  and other interests.
✓ The time you got off work.
In Michigan, You will only have One Year to apply for No-Fault benefits.
There are a number of important benefits that your Michigan No-Fault insurance is ready to cover. These benefits are known as personal injury protection (PIP), and these are the typical Michigan accident forms of compensation which include:
Wage loss

Medical expenses

Household replacement services

Medical mileage

Attendant care or Nursing services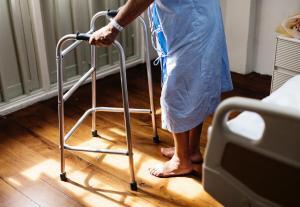 This type of auto accident case is commonly referred to as first-party auto accident cases. An application for benefits is to be filed with your auto insurance company before you can get access to No-Fault benefits. An important thing to know is that all Michigan auto accident victims have just a year to file for these benefits. One year is one year no matter the victim's age or competency.
And also, the No-Fault benefits received must be paid for within one year which starts counting from the date the service was received. If after one year, your benefits are yet to be paid for by your insurance company, and an application for No-Fault benefits is not filed for you, then without exceptions, the amount you owe is deemed to be time-barred. In other words, those benefits are now irrecoverable because it's too late to file a lawsuit.
In Michigan, You will only have three years to file a pain and suffering lawsuit.
While the Michigan law offers a three year period for auto accident victims that sustained injuries to file pain and suffering lawsuit against a careless driver, this is rarely ever the case. The injured victims actually have less time than they think to file a lawsuit. The actual reason for this is that many of these victims have two other forms of insurance coverage that is known by most as Uninsured or Underinsured Motorist Coverage (UM/UIM). These types of coverage schemes sometimes have notice provisions that are less than the time frame in the first-party No-Fault cases. They also offer notice provisions that are less than the three-year period you have to file a pain and suffering lawsuit.
After a car crash, the first thing you should do is to check your auto insurance company policy as soon as you can and of course to notify the company of the car crash. Consult with an auto accident lawyer too, especially if you have any questions about your insurance policy's contract provisions on filing requirements or notice periods.
Be Sure to Document all personal injuries on your application for No-Fault benefits.
Ross v. Allstate, a 2004 case serves as a perfect example of just how much auto accident victims stands to lose when they do not report their injuries specifically to their insurance company. The Michigan Court of Appeals ruling in the case was that if an auto accident victim suffering from injuries did not give specific notice of every injury to his No-Fault insurance company, then the person would have forfeited his right of having his No-Fault insurer cover his medical bills. That is if this notice was not given within a year.
Non-documentation of injuries is a common issue among victims of closed-head injuries or mild traumatic brain injury (TBI). Because these symptoms are not documented early enough in the victim's medical records, or they are not reported to doctors soon enough. It is really easy to be refused or denied payment for medical services by the insurance company.
Most times, these symptoms are not reported early to doctors because the patient is quick to wave them off as minor problems or side effects of a medication if they are currently under any. Thus when these symptoms like headaches, nausea, dizziness, light-headedness, tinnitus (ringing in the ears), blurry vision, short-term memory loss, problems with concentration or emotional changes become more severe and painful to dismiss especially when the victim is no longer under pain medications for physical injuries. These symptoms are also less likely to be rejected when the victim returns to work that will highlight concentration and memory problems of the person. By then, it would have been too late to make your insurance company pay for medical treatment. A Detroit car accident lawyer can help you understand your Michigan car accident compensation benefits as well as the types of Michigan car accidents.
Do not hide any pain or symptom from your doctor, regardless of how minor they seem and hiring a lawyer who understands all the intricacies of closed-head injury cases will go a long way to help you, as they're always stressing the fact that no injury is too minor to report. Your application for benefits immediately should reflect all of your injuries to your insurance company. A Lansing car accident lawyer can be helpful to you.
Getting medical care for your injuries is critical.
Do not underestimate the potential that any injury has to lead to something much worse. You should not ignore any minor injury or pain which appear from an auto accident, no matter how insignificant. For instance, your minor backache could actually be a ruptured spinal disk and extruded disk material that can ultimately cause paralysis. So every pain needs to be checked out by the doctor, especially if you hit your head or you lost consciousness. Run a diagnostic test for your brain to ensure there's no internal bleeding. All pains should be documented immediately, and that includes your neck pain and back pain.
If perhaps you or a loved one was involved in an auto accident and suffered some injuries, please ensure you seek medical care and treatment immediately. Remember, your health is essential, do not play with it.
Lastly, do not miss a doctor appointment, you don't have any reason to. Missing appointments will be interpreted by your doctor or the jury that you don't care or that you are pretending to be hurt.
Tell the truth, do not hide information.
Hiding information and lying are two things that can damage the value of an auto accident victim's injury case in Michigan. Defense lawyers are always so quick to use these against you in court and thus weakening your injuries' value. For this very reason, do not hide any information from your doctor and lawyer, always tell the truth.
According to auto accident lawyers, the two biggest mistakes auto accident victims keep making is hiding information and lying and this destroy your credibility and likeability, important issues in trial advocacy. Jurors need to believe in you before they can help you and besides that, if they like you and consider you credible, they'll give you more money.
When being attended to by a doctor, give accurate and precise medical history. Do not attempt to cover up a previous injury. Why? As regards your personal injury lawsuit, your medical and work records will expose your medical history. And if they don't turn up in your records, private investigators are sure to come up with something. This is the age of computers, social security numbers and of course, private investigators. Another thing you shouldn't keep hidden is an old or minor injury that happened in the past at the same area injured by a new accident. This also helps your doctor to be able to distinguish an old auto accident injury from a new one.
To prevent defense lawyers from attacking you with "information hiding" or "exaggeration of injuries," do not deny anything that you can remember. Admitting to things you can remember will hinder the defense lawyer from using inadmissible information as admissible evidence. This should be done especially when you've been asked by a doctor or in a lawsuit interrogatory. Your Michigan auto accident lawyer is ready to help you but to do that, he/she needs to know about your history.
Expect surveillance after a Michigan Car Accident
One thing to know about Michigan's significant auto accident cases is that the defense has surveillance on you. The problem comes up when the victim carries out a task he has never really done, for instance, taking out the garbage and the reason for doing it was because there was no one around. And then in a deposition, if the auto accident victim forgets to mention it, the victim might end up being accused of lying or exaggeration of pain by the defense lawyer even though the lawyer knows this isn't the case.
A mistake like this can lead to one's undoing in the court. It doesn't matter if you did it just once, the defense lawyer can spin the story to the jury and make it appear as if it's an everyday thing, especially if they have a video.
If there's any likelihood or inkling of truth to any question asked, admit it. Ethical auto accident lawyers advise that it's better to admit it. You can then explain the reason why you did it. Maybe you were checking out if you could do a simple task like that or you were on strong pain medication. Whatsoever the case, the full truth is your best answer.
If you misrepresent, you lose your "right to sue."
Two optional coverage types that offer other important protection to the victims are Uninsured and Underinsured Motorist Coverage (UM and UIM). An insurer has the right to cancel the insurance policy of the insured person who has made a misrepresentation that is considered material.
This act lets the insurance company off the hook as they are no longer duty-bound to pay benefits if there was a misrepresentation about where an automobile is mainly garaged for cheaper rates, or perhaps if the insured do not mention of other person's who use the vehicle frequently.
In Michigan, telling a half-truth or lying can cost you a fair and full measure of compensation for your injuries.
A "right to use" an uninsured vehicle may cost your "right to sue."
The Michigan Supreme Court in 2004, issued Twichel v. MIC General Insurance Corp. This left thousands of injured Michigan residents without the right for an auto accident injury lawsuit.
The Court's precedent was that for a "constructive" owner, it didn't really need matter how many times the person drove the uninsured vehicle. All that was needed was the existence of the "right to use" the vehicle for a 30-day period not considering how many times the injured constructive owner had actually driven the vehicle.
According to auto accident attorneys, a constructive owner is also an uninsured owner of the vehicle, and as such, Michigan law offers no provision for the person to receive a No-Fault insurance benefit, and no right to sue the driver at fault for a pain and suffering lawsuit.
This very Michigan law is strict and unrewarding because even if your injury is paralysis for life and was caused by a DUI driver, you still won't be allowed to sue because you have a "right to use."
Communication with your Michigan car accident lawyer is essential
Your Michigan car accident attorney should be aware of any doctor visits or medical examination required by your insurance company.
Do not give ANY form of statement without informing your lawyer first, not even your insurance company. Defense lawyers use these examinations under oath (EUOs) to take advantage of a victim with no lawyer. Questions having no relationship to the issue at hand are mostly asked, and your answers can be used against you in a lawsuit because EUOs are recorded and are under oath. The only benefit and true cause if these interviews is the exposure they give.
If something bothers you, it's best you tell your doctor and lawyer, especially if it's a past DUI, bankruptcy or an old injury. This information is inadmissible information, but they can be used as admissible evidence if you try to hide them or you like about them if asked.
Your auto accident attorney should be experienced and ethical, they actually desire that you receive full benefits and get a fair deal. If you want us to be of good help, you can start by telling us about your worries.
Get the help you need from us now
To be on the safe side, contact an Elia & Ponto experienced Michigan auto accident attorney at 855-753-7529, live chat with us, or fill out our contact forms to have an attorney get back with you as soon as possible.
Previous Post
The Role of The Police Officer in an Auto Accident Case in Michigan
Next Post
Police use license plates to check insurance in Michigan