Four Contributing Factors to Teen Driving Accidents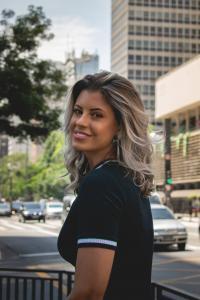 Wrecks of motor vehicles continue to be a leading cause of injury and even death for drivers between 16 and 19 years of age. These young adults face a likelihood to suffer a fatal crash three times more than drivers 20 years old and older. Unfortunately, these statistics resonate here in Michigan too. A Michigan car accident lawyer at our firm can help you receive Michigan no-fault benefits.
In 2017 alone, the 15-20 age group accounted for 7.8 percent of all traffic deaths in Michigan, with 57.5 percent of these deaths being the driver. Within the state, a total of 10,521 teenagers and young adults were injured due in a car accident. The cost of these accidents involving young drivers is astronomical as it can easily exceed $1.4 million.
Research conducted by the Insurance Institute for Highway Safety reports that when a parent chooses to engage in the skill training of their teen driver, the time spent can help to reduce collisions – and – minimize the risk of road injury and death to all travelers on the road. If parents and/or legal guardians are not working with their teen driver on safe operational skills, we believe that the National Teen Driver Safety Week on October 21st is the perfect time to start. A Michigan drunk driving accident lawyer at our firm can help you if you believe your child was hit by a drunk driver in Michigan.
Recognize These Four Factors Contributing to Teen Driver Crashes
Proven triggers that increase the risks of crashes and injuries for young drivers include – greater risk exposures, immaturity, inexperience, and risk-taking behaviors. Young drivers are more likely to not wear seatbelts, speed while driving and miss important road hazards or signs as a result of these factors. Talk to your teen about these four fatal mistakes, which account for more than 60 percent of all teenage crashes.
Distracted and Impaired Driving:

Eating, driving under the influence of drugs or alcohol, playing music, riding with friends, texting, and/or using apps on a device and are all factors that could distract a driver from the road.

Hazard Recognition:

Recognition of hazards could be prolonged for young drivers due to their scanning and search skills being undeveloped and, in turn, increase their crash risk.

Speed and Space Management:

Teenagers are more likely to speed than older drivers, allowing a shorter distance from the rear of one vehicle to the front of the next. Compared to women in the same age groups, young men involved in fatal crashes are more likely to be caught speeding at the time of the crash.

Vehicle Handling:

To work through the physical maneuvers of day-to-day driving, motor coordination of the eyes, hands, and feed are required. Teenagers may not fully possess these skills and overestimate their driving skills beyond the technology and operating system of a vehicle.
Unfortunately, young drivers are often responsible for accidents that are otherwise preventable. Parents and/or legal guardians can play a key role in keeping everyone, including their child, safe on the road. Acting as a good role model, providing new drivers with substantial practice, and remind them that it takes time to develop safe driving skills. Speak with a car accident lawyer at our firm to help you file a Michigan car accident lawsuit. We are more than suited to help you file a Michigan no-fault insurance claim.
Previous Post
Seat Belt Laws in Michigan & How They Affect Minors
Next Post
Accidental Injury Caused by a Parked Automobile