How to Hire the Right Auto Accident Attorney in Michigan
How to hire the right auto accident attorney in Michigan can be difficult. Hiring the best attorney is not an easy task. Often, drivers do not think of a Michigan auto accident lawyer until they or their loved ones are involved in an auto accident. However, how to settle for a Michigan attorney with relevant expertise, qualified and dully certified is a nightmare for many. This could be partially because Michigan auto accidents are typically sudden, fatal and traumatic leaving both the victims and their loved ones at a loss on where exactly to start. Nevertheless, you need not worry. Here is how to go about it.
Evaluate the firm's experience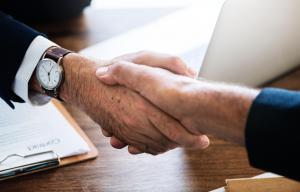 Different firms and attorneys have distinct expertise for myriad types of litigations. The best firm needs to have qualified personnel who are well versed in state and national transportation laws, knowledge on how to deal with insurance and healthcare companies as well as how to adequately prepare and settle a case. This is because the diverse nature of auto accidents calls for not only experience, but also an understanding of the claimants' pain, needs, and loss. The experience could be in the form of testimonials, court records, online searches and personal lawyer's record of accomplishment in your specific auto accident. An experienced Michigan auto accident lawyer at Elia & Ponto can help you.
Comfort and success level of the attorney
Often, people have different personalities that might make you like or dislike them instantly.  Before settling for a Michigan Car Accident lawyer, you need to interrogate the attorney to ascertain that you are comfortable with his or her personality. However, the personality traits should not blind you from the analyzing ones' success in the auto accident cases. A Michigan auto accident lawyer with the highest success record and likable personality will most likely be easier to work with.
Resources
Litigations are demanding in terms of resources with regard to both human resource and capitation. The best firm needs to have both financial muscles and experts with relevant experience in your area of interest. A mismatch of either resource might prove costly and could even leave you more messed up than it found you. This is because a strain on resources in a given firm might force a firm to scrimp on resources to save money, and this can affect the outcome of your case
Reputation
Experts who are sensitive and responsive to their clients' needs will leave them satisfied. They, in turn, will refer their friends' family and work colleagues. As such, they need not do expensive ads to sell their services. Their reputation can also be ascertained by how promptly they respond, handle and explain themselves to you. Simple online searches can give an overview of those who have used their services say about them. Should complaints be more than compliments; then you need to think twice before you settle for them.
Cost
The ultimate goal of hiring a Michigan car accident lawyer is to help you be compensated for losses due to accidents, disabilities, medical expenses, and property damage or even wage loss. Thus, their portion of your total claim should be reasonable and within ranges that will not leave you feeling cheated. Additionally, their compensation should be based on a win-win scenario.
Auto accidents are among the most traumatic and trying times in most people's lives. This leaves victims with little or no time to take a step back and asses what exactly a firm is offering. To avoid being taken advantage of or cheated by some firms and lawyers who chase ambulances and lay waiting in hospitals and police stations, a little window shopping will in the most painful of time, will do you no harm as it helps you settle for the best services.
Get referrals from friends and relatives
Referrals from close friends and family members can be fruitful and more successful than online searches. People who know you at a personal level are better placed to guide you get expertise who will handle your case in the best way or appropriately.
Conclusion
The Elia and Ponto Michigan Car Accident lawyers have been fighting for justice for people injured in Michigan for years. Their dependable and experienced Michigan auto accident attorneys will be able to fight for the compensation you desire. Contact them today for and legal mind that is experienced in auto accident law for a free claim evaluation.
Next Post
5 Common Forms of Auto Accident Injuries